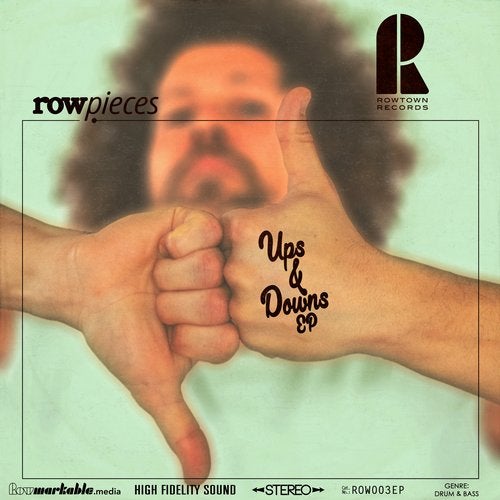 Hype
The "Ups & Downs EP" has composed life itself. It is inspired by the previous two years in the life of the protagonist Rowpieces, which had blatant ups and downs, whereby the so-called downs, as so often, turned out to be a blessing in retrospect.

The "Ups" part of the EP: Opening track "I Give You All My Lovin'" is a thoroughly sexy tune with an erotic atmosphere, gramophone-like sounds and a driving beat. "Shoogah" is one of Row's very rare "Amen"-Beat productions and fits very well to the East Coast Hip Hop loop, complemented by jazzy trumpet notes, funky wah sounds and rising pads. Gooseflesh alarm in the second rather dubby part at the latest, with soulful vocals, subliminal chords, wobble basses and other exciting sounds.

Let's now come to the "Downs" part: "Expelled" is a little bit gloomy and heavy, fitting to the theme, at least for Rowpieces' standards, but still atmospheric and soulful. A solid beat with old school breaks, rumbling basses and mysterious atmo sounds alternate with beautiful Rhodes harmonies and spacy noises. "Love Is An Illusion" is a mixture of heavy, depressed, melancholic and yet hopeful, positive mood. An oscillating and growling bass line, a razor sharp beat and pitched down sounds meet funky synthriffs, harp glissandos and euphoric lead sounds.

This EP is only one of many that will follow this year, because in said two years a lot of unreleased material has accumulated.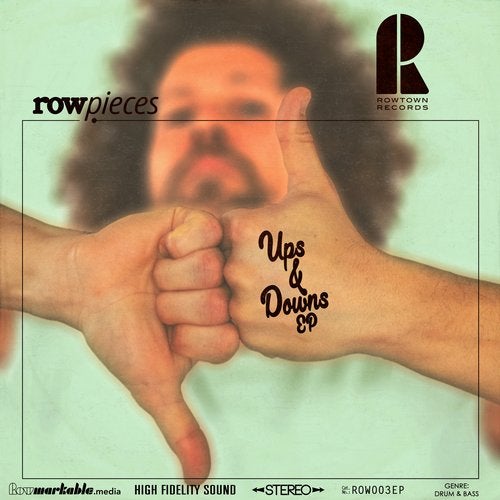 Hype
Release
Ups & Downs EP