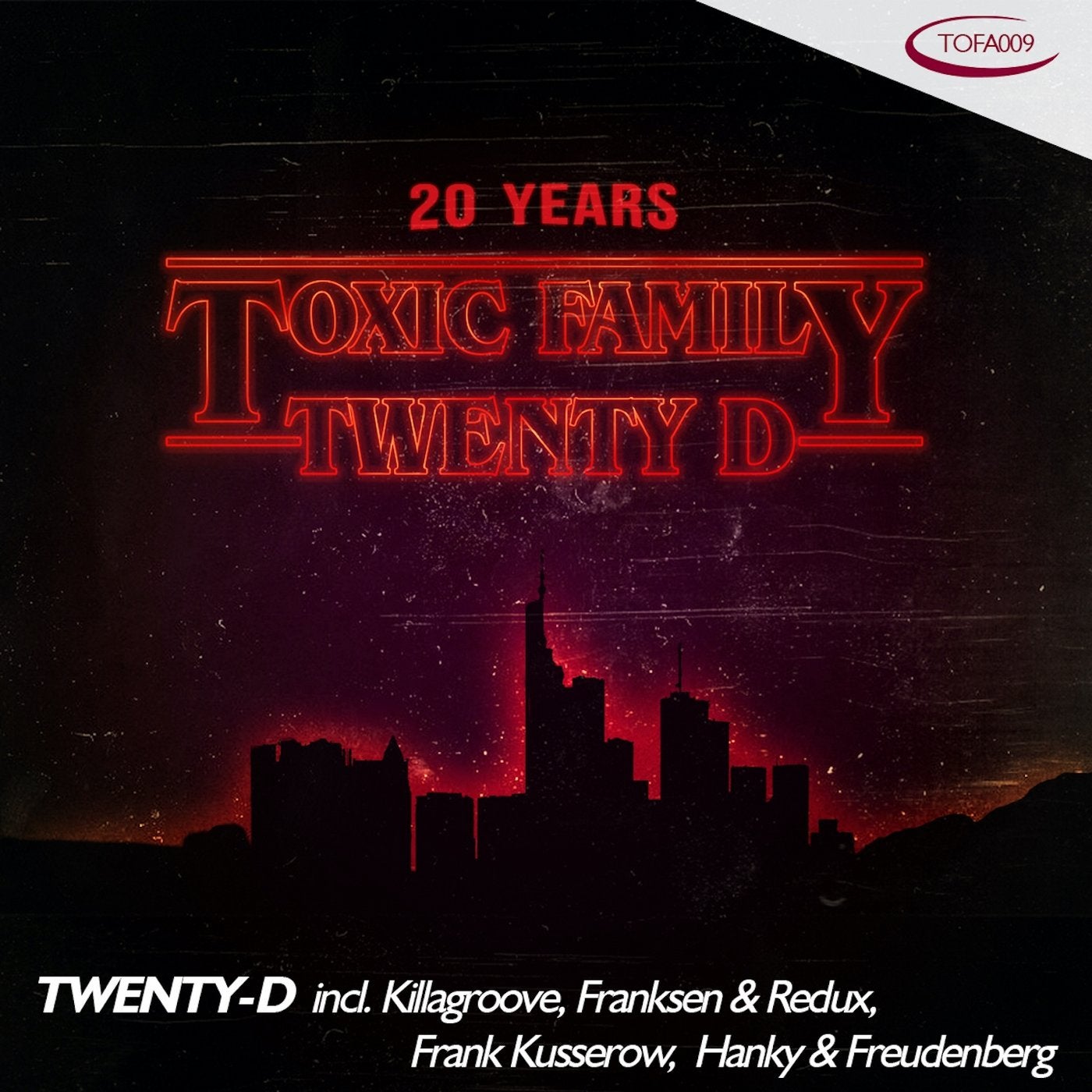 In October 2019, the Frankfurt scene activists of the Toxic Family celebrated their 20th anniversary. An incredible number for the idealistic, local project that transmits it's influences from the early 90s to the present day. So the focus at the own events is always on a good and varied sound, as well as the mediation between generations.
Exactly this feeling is now celebrated on their own label "Toxic Family" with an EP series under the theme of their 20th anniversary. Tracks of Techno in different styles, as well as melodic and groovy productions, are presented by many friendly acts from the own area.
Twenty-D is the 4th edition of this EP series and is dedicated to electronically groovy to driving beats.Contributing to the tracks are the Italian friends of Killagroove, the Frankfurt heroes of Franksen & Redux, Frank Kusserow, and the Toxic Family Acts Hanky & Freudenberg.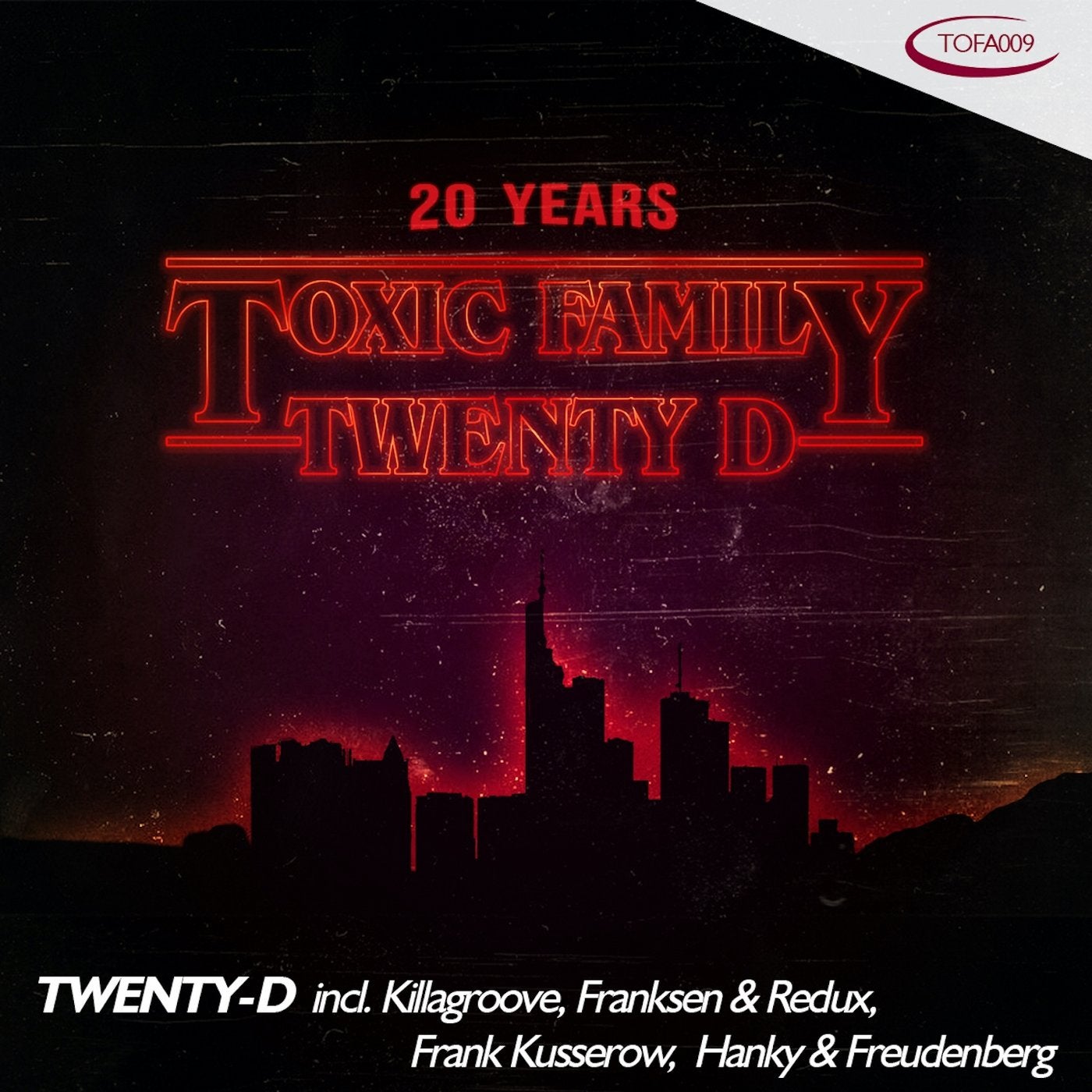 Release
Twenty-D