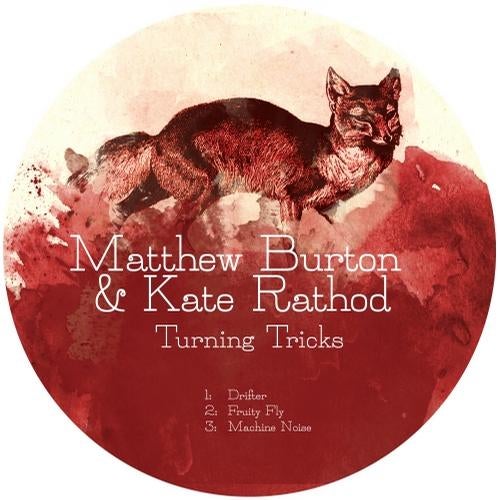 It's been four long years since Mathew Burton last appeared on Connect Four. That 2009 digital only EP got plenty of plays from DJs at the time, but now he teams up with partner in crime Kate Rathod for a release on the boutique Tic Tac Toe sister label.

UK production duo Matthew Burton and Kate Rathod are Berlin based and make deep and minimal music that often features the vocals of Kate. They run their own label Shifted Flow and have appeared on others like Visionquest, whilst solo Mathew has been releasing for almost a decade on labels like Fear of Flying and Retrofit.

Their first track here, 'Drifter', is a long from bit of heady house hypnotism with rubbery kick drums, the slightest percussive rattles and alien squiggles and occult spirits running all the way through it. It's a deep­‐set groove that is designed to keep you dancing forever, and surely it will for the way it is so expertly reduced to only the key components.

Next track 'Fruity Fly' is another underwater rhythm that ebbs and flows freely. Subtle dub techno chords roll across the face and there is plenty f feeling in the dark open spaces all around. Finally, 'Maschine Noise' is just that – a deep and supple groove fleshed out with gurgling machine noises, super-­‐catchy percussive hooks and plenty of bubbly dub. It's deep and cavernous and really draws you into the heart of the track.

This is connoisseur music for connoisseur DJs and dancers, and confirms that Matthew Burton and Kate Rathod are two unique voices in the world of electronic sounds.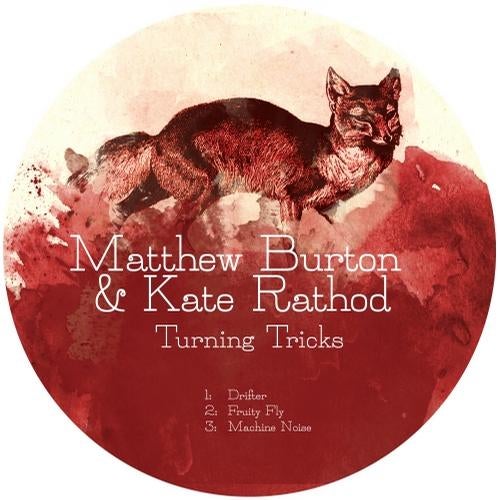 Release
Turning Tricks