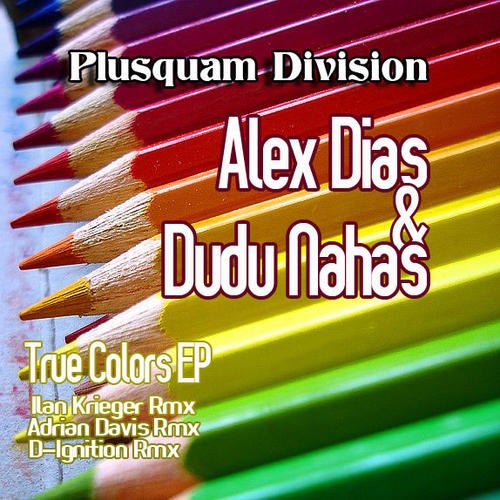 The Brazilian DJ and producer Alex Dias has been reaching his spot on the international electronic music scene with his tracks being played, and massively supported by the likes of Carl Cox, Judge Jules, Eddie Halliwell and John Aquaviva to name a few. Apart from this, Alex Dias is involved with another 12 labels around the globe and in 2008 he joined two of the big ones, Definitve REcordings and Adult Records from the Netherlands which is one of the main hardgroove techno labels nowadays.
Therefore Plusquam Division is more than glad to announce his new EP "True Color" which was prodcued with very-known artist Dudu Nahas from Brazil. Dudu Nahas released already on Plusquam Division and there is more to come. Beside this he was also represented on labels namely Peak Hour, Tek Ground and Critic Recordings only to name some.
"True Colors" original track was remixed by 3 talented and professional artists: Adrian Davis, Ilan Kriger and D-Ignition Project. This EP shows that there are many possibilites for an interpretation of the original track: solid tech-trance, freaky crazy electro-stlye or the funky progressive-house way. The aim was reached after realizing that we had 4 completely different track-grooves but keeping the main story alive.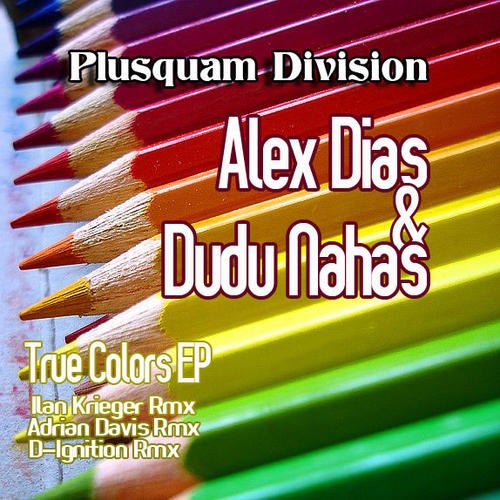 Release
True Colors