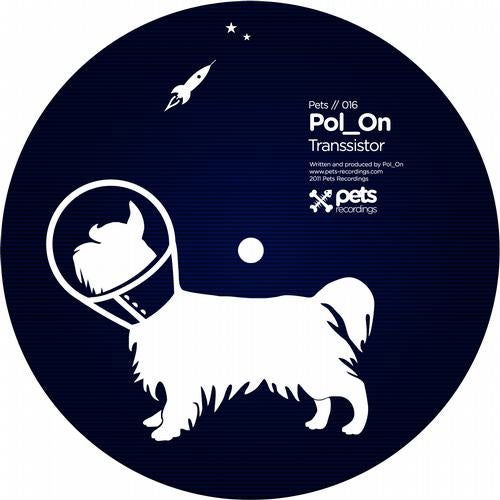 Now remember, a Pet is for life and not just for Christmas and with Pets like these who could argue??!! Pets Recordings have enjoyed a massively successful 2011, introducing us to new artists and welcoming established favourites to the ever growing and impressive roster. Whilst we revel in the the quality of their current "Friends Will Carry You Home" compilation/EP's, the label are already looking to 2012 and have their first release ready to roll

Looking to their home nation, label chiefs Catz n Dogz welcome their great friends Pol_On with the duo's new EP, "Transistor." Hailing from Warsaw Kacper Bogacz and Michal Piotrowski have, thanks to stunning releases on Freerange, Mothership and Systematic Recordings, established themselves firmly within the current and ever growing dream-team of Polish producers. Having been firm members of the Pets family since their "You Like" co-production with Catz n Dogz appeared on 001, Pol_On now ready themselves for the release of their very own EP.

Three cuts of bad-ass, booty'full, bass-heavy house is kicked off by the title track. Deeper, trackier and crying out for some dark cellar action is the flip, "Miss You." Rounding out the release is the deliciously slo-mo gem "Sorrow." Now sad faces here people, this is all Polish goodness right here!

DJ FEEDBACK.

Sasse - "Great EP form Pol_On!! Will play all of the cuts!"

Agoria - "Cest Superrrrrrr!!! Pets again!"

Basti - (Tiefschwarz) - "Another nice package of music from Pets Recordings...thanx very much guys. Will test them out."

Ellen Allien - "Yo Pol_On, Sorrow is so good!

Maceo Plex - "Sorrow is such a DOPE record!! Thanks for sending guys!"

Lee Curtiss - "Very nice release again from Pets & Pol_On!!!!

Diesel - (X-Press 2) - "Fantastic package. Miss you is the killer! Sorrow is nice too!"

Riva Starr - "Pets on a roll! Wicked release again guys."

Thomas Schumacher - "Top notch production from Pol_On. Im a fan. Sorrow my fav.

Tom Findlay - (Groove Armada) - "Super tracks, Sorrow is the one for me."

Ben Watt - "Love Sorrow!! Will aim for BBC 6music radio play."

Danny Howells - "Love this release so much!! Will be playing more than one thats for sure!

Deetron - "All the tracks are really nice but Sorrow is absolutely beautiful! Love the lead sounds, hats and excellent bassline! Transsistor is also great, superb bassline and vocal samples!"

UNER - "Love to listen to this MUSIC! Transsistor my fav here! Will be playing 100%%."

Paul Hamill - (Across The Line - BBC Ulster) - "Great ep, liking Transistor and Sorrow."

Diversions - (CHRY 105.5FM Toronto, Canada) - "Feelin' the chunky, introspective vibes of Sorrow."

Karotte (Sunshine Radio) - "Transsistor is GREAT!! Love it!!!"

Jose Maria Ramon - (Ibiza Global Radio) - "What a nice Groove here! Really like "Transsistor" amazing track for my radio shows on Ibiza Global Radio."

Sébastien B - (Paris One Radio) - "Miss You is good one! We will playlist it. Thanks."

De:Bug Magazine Germany - "Considering for review."

David Y (MagneticMag) - "Pets is killing it lately!!!! Sorrow stands out to me."

Sergio B - (deejay.es) - "Pure Electronic-house! Transsistor sounds in my transistor! Great Pol_On!"

Richard Ahmed - "Miss You is the one for me LOVE IT!!

Fritz Zander (Zander VT) - "Pets is friggin unstoppable right now! Great record. Full support!"

2000 and One - "Really cool weirdness from Pol_On! Liking Transsistor the most."

Julien Chaptal - "Strong release! I'm really into this EP. Miss You maybe the fav."

Lee Burridge - "Love this release! Love POL_ON!! Great work! Transsistor is my favorite."

Viadrina - "To hear new Pol_On's EP and die... fucking great! Saugut, kurwa zajebiste!"

Manuel Kim (Gomma) - "Transsistor is GREAT! Thanks a lot for sending!"

Martin Eyerer - "Loving Miss You so much!!! Cant wait to play it."

dOP - "Sorrow is GREAT! Support from us for sure!"

Adam Port - "Miss you is a fucking BOMB!!!!!!!!!!!!!! Sorrow also really nice!! Transsistor is cool of course but almost too predictable. Pets for ever!!!!"

Fred Everything - "I'm a sucker for bouncy square bass line so Transsistor will probably be my pick! Nice EP, thx."

Ali - (Tiefschwarz) - "A very nice package of music here. Will play them!

Anja Schneider - "Pol_on FULL ON! Really like!! "

Ben Westbeech - "Massively gorgeous and lovely and sexual... LOVE THIS RECORD."

Jef K - "This is defo a wicked EP!! I love Pol_On!! All tunes are great! Will defo playlist and play... Keep up da great work Pets!! Cheers!

&ME - "Shuffle me crazyyy... sorrow is my fav!"

Alland Byallo - "Nice EP. Sorrow is lovely! Also like Transsistor. Thanks for sending Guys!"

Rocky - (X-Press 2) - "Brilliant!! Transsistor and Sorrow are both amazing. Love these."

Dairmount - "Top quality as usual from the guys... Love it!!"

Jimpster - "Brilliant stuff once again from my favourite Polish producers. Sorrow is a killer and will be getting plays and chartings from me for sure."

Rainer Trueby - "Yep, I am diggin Transsistor! Ill be playing!"

Martin Landsky - "Nice ep again guys! I like all of the tracks on the EP."

Kiki - "Another fine Pets! Not sure if i like Transistor or Miss You more, but both are cool!"

DJ Yellow - "Oh yeah Sorrow is really nice! Will play it!"

Coyu - "Miss You should work great on the floor, but Sorrow is awesome! Good job as usual guys!"

Axel Boman - "Awesome music!! Transsistor is so so funky! Playing!"

Maya Jane Coles - "Great solid stuff as always! Miss you is my fave of the three at first listen."

Colin Perkins - (Spin 1038 / Play FM Dublin) - "Sorrow the pick of the bunch for me!"

Nico van der Plas - (APE Radio Holland) - "Transsistor is the one for me!"

Karlos Sense - (Ibiza Sonica) - "Miss You for me... I like their drums.. Nice Vocal.. support."

Kiko Martínez - (DocePulgadas Radio Show Spain) - "Sorry, it's not for me. Thanks."

Nico De Ceglia - (BBC Radio 1) - "Another nice one from Pets, and another nice one from Pol_On. Straight in my bag for this weekend!"

Stuart Patterson - (Faith Fanzine / Radio) - "Like all 3 tracks while none blow me away at the moment,, think I need to hear in the club.."

Scan Mode - (DJ Magazine Spain) - "10/10!!! No question!"

Mike Chapman - (Beatport) - "Wowzers this entire EP is really f*cking good!!"

Joe - (DJ Magazine) - "Getting instant play tomorrow! Lowdown dirty dancefloor funk."

Tsugi Magazine France - "Transsistor is a nice one."

Soundwall.it - "Very nice! We love Pets!!!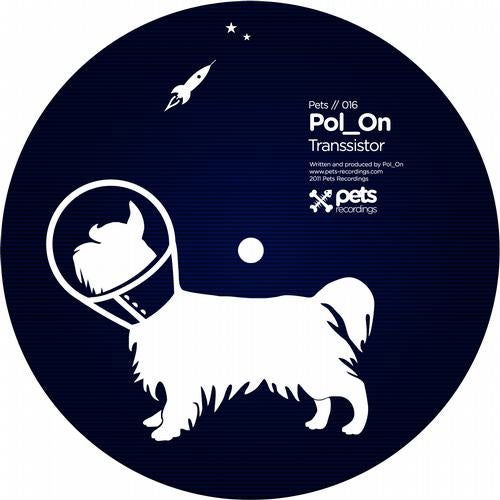 Release
Transsistor