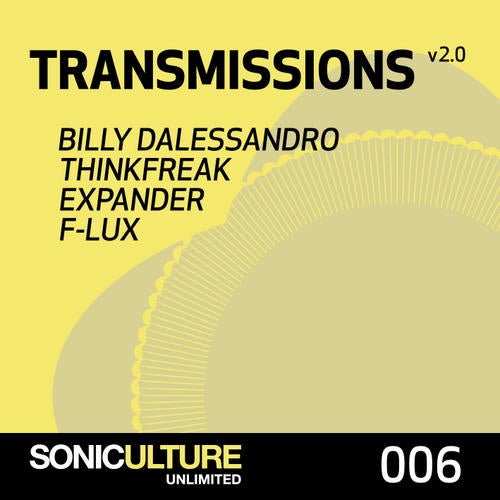 Release Date

2010-11-22

Label

Soniculture

Catalog

SONICULTUREUNLIMITED006
artist(s): Various Artists
title: Transmissions V 2.0
label: Soniculture Unlimited
format: Digital
cat.no.: SONICULTUREUNLIMITED006
barcode: 880319503818
release date BEA : 22 November, 2010




TRACKLISTING:


1: Articulate (Original Mix)
2: Hypnoteaser (Original Mix)
3: Overpower (Original Mix)
4: Neural Speaking (Original Mix)



RELEASEINFO:

After the success of Transmissions V 1.0 here comes the new and updated version 2.0 with an assortment of the finest tracks produced by Soniculture artists.

Kicking off with Billy Dalessandro, we are presented with a
straight to the floor acid techno bomber that will ignite the most demanding arenas. With an old school touch and vocals that come straight from the underground, this is a must have for every dj that has the urge to rock the dance floor.

Expander, mentor of Soniculture, goes towards a more hypnotic direction, powered by the 303 and travelling on the wavelengths of refined techno, it puts the genre where it belongs and is intended for all of those who believe that it will live on forever.

Thinkfreak takes us into yet another direction, where dub techno plays an important role. With a very warm bassline and an extensive work on synth programming and drum sequencing, this is a great uplifting track that will please the most demanding listener.

F-LUX is the new project of José Diogo Correia, who is one half of Re:Axis. We can consider Neural speaking to be the most minimal track of the package, always with a concern for detail where even the voices are processed and fine tuned to reach the desired goals. Also hypnotic in its own way, this is a great kick off for the F-LUX project. Definitely more to come!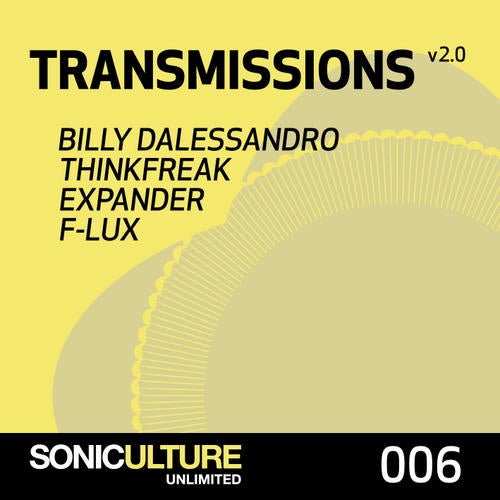 Release
Transmissions V 2.0
Release Date

2010-11-22

Label

Soniculture

Catalog

SONICULTUREUNLIMITED006