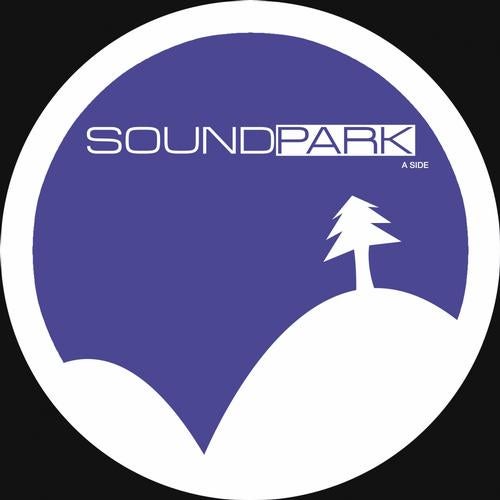 Release Date

2013-04-04

Label

Soundpark

Catalog

SPK004V
Stefano Lotti is a contemporary DJ, Producer, Remixer, Audio Engineer and Label Manager.
The love for electronic music hit him in his early youth: he first developed a strong interest in techno music back in the days when it was popular.
In 2002 he started his career as a successful producer on Stefano Noferini's label, releasing his first tracks.
A few years later he left his south Italy village and moved to Milan where he built his own studio. At the same time, he refined his producing techniques becoming an Audio Engineer. He soon started gigging in Milan's underground clubs and became a regular on the city's vibrant scene, beside keeping himself busy with his discographic projects.
This allowed him to expand his connections to the european circuit and the World.
In 2008 he started his own label 'Rubber Band' releasing Minimal-Techno tracks: thanks to this label, he worked with other highly influential artists, which lead him to export his concept of Techno music to Japan and Europe.
During this time, he discovered and signed emerging talents like Guti, Mass Prod, Matteo Spedicati, Alexis Cabrera and many more.
Stefano collaborated with several other underground international labels and started remixing tracks from celebrated and well known artists like Ilario Alicante, Mihalis Safras, Anderson Noise and Andrea Ferlin.
Since 2011, two exciting new projects have come to life: upon request of Dave Manuel, he became Label Manager of 'Soundpark', a new Deep/Tech House label that is quickly gaining worldwide acclaim; the following year, together with his musical soulmate and great friend Luca Fabiani, he created "Equilibrium Lab".

Eduardo Brunetto A.k.a. Edunetto born in Montevideo-Uruguay. He met the electronic Music concept the same day he started the personal sound golden path.
This journey began in the year 2000, getting involved with music softwares and a bunch of old samples he start created very nice tracks.
The years passed away, and his works were refined. He cought the attention of the Record Companies and quickly became an undeniable reference in the city and why not, the whole country. His first offcial release was "Justo Medio" (Grhk-2005),the success of this release bring him the possibility to include a track in the first Audio CD of the label (grhkcd01_track11_und).
He kept doing a great work and the tracks were sophisticated, which enabled him the possibility to release their first vinyl called "Palvince EP" with his mate Z@p (Vinyl Club 2007).
At 2008 he started learning percussion, latin & african rythms, the soul of any dance track.
Nowadays his eclectic Live! are expressing his particular vision of the world. Not only his strength as a formed muscian defines him as an artist. It is also his ability to interact with and respond to his audience, along with his technical skill as a percussion and key player have made him a dancefloor favorite.
Share booth with:Guillaume & the Coutu Dumonts, Franco Cinelli ,Monika Cruse, Savoreti, Samuel L Session, Alex Under, Andres Zacco, Barbara Preisinger, Charlotte Bendiks, Luc Reisenger, Luc Ringeisen, Dead Beat.

Dave Manuel. A few can early discover their life path, and Dave Manuel may certainly be numbered among them forerunning any use about it. Heavily influenced by the lately electronic heirlooms of the 90s, his career began at the age of 14 playing as resident in several trendy local clubs. An innate calling for the music brings him to be a serious producer so soon: he studies music production at famous Sae Institute based in Milan and soon releases his techno stuff on several labels: above all including 'Acid Mouth' ep released on the blazing Phobiq Recordings and then other new works came out on Capsula and Rubber band and are remixed by Xpansul, Ferlin, Leo & Greenbeam, Hollen, Stefano Lotti, Alex Dolby; Davealso remixed Nihalis Safras, Sasha Carassi, Karo & Plankton and recently created own his label Soundpark with several digital and vinyl releases on it. But Dave is relentless dynamic man and he's so active on events' side. too. Founder of Rehab Concept promotion in early 2009 , he became resident dj at Move Club and then at La Scuderia Club in Terracina; since 2011 resident of Ribbon Club Culture, one the top italian club for techno, house and electronica. Ribbon guests many worldwide famous artists and djs and really consolidates Dave as an important human reference inside the musical panorama. Keep your attention high ladies and gentlemen, cause you will definitively keep on listening to the sound of this versatile techno artist, receptive to any experimental smell and suggestion.

Daniel Sanchez. Dutch/Spanish (Dutch born) producer, party organizer & DJ/live.
He's the bad boy of the Amsterdam techno underground: Daniel Sanchez, 24 year old son of a Spanish father and a Dutch mother, who scored one of the biggest hits of the summer of 2007 with the infectious 'Mumbling yeah'. Daniel's 'mumbling' vocals give the track that special edge.
When Dylan Hermelyn (2000 and One), head of the 100%% Pure and Remote Area-labels heard 'Mumbling yeah' for the first time, he immediately signed Daniel for his brand new Area Remote label.
Although 'Mumbling yeah' is Sanchez' first record, he's been around for quite some time and made his name as a dj, party organiser and as one of the key figures of the burgeoning Amsterdam minimal and techno scene. His successful Rotzooii and Blabla parties - held amongst others in Studio 80, Stubnitz, Bunker and Westerunie - are among the best underground-events Amsterdam has to offer.
But with 'Mumbling yeah' one of the best selling singles of 2007, Sanchez now focuses more time on his production and dj career.


El Mundo & Satori. In the soulful grey area between house and techno, this duo from Nijmegen have grown these past three years into an act that you can't take for granted.
Their warm, funky and organic productions will be released in the future on Amsterdam Bla Bla Records, that signed the talented El Mundo & Satori for all the right reasons.

Pim van der Burgt and Djordje Petrovic joined forces three years ago under the international name El Mundo & Satori.
The first one started his career as a DJ with a good sense of catchy grooves, while the last part of the duo has a background as a jazz musician. Their skills combined resulted in a warm, electronic sound, with funk and jazz as key ingredients.
The duo knows how to take their sultry and catchy studio sound to the dance floor, accompanied by a lot of enthusiasm and passion.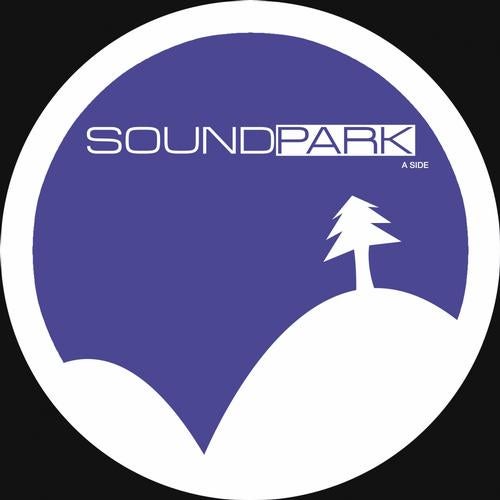 Release
Touch It
Release Date

2013-04-04

Label

Soundpark

Catalog

SPK004V