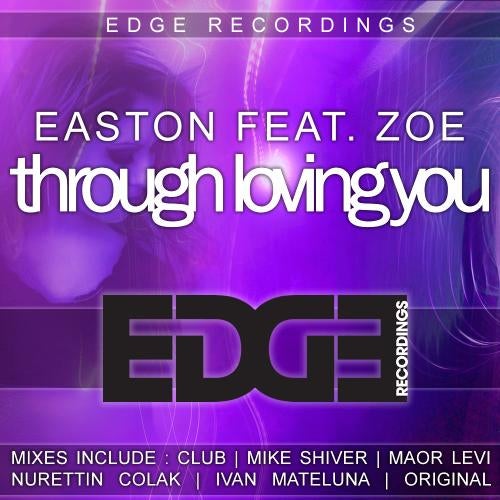 Through Loving You is the stunning debut single from production outfit Easton which consists of 3 members; Francesco Muzzioli, Elmin Ferati and Fabio Marchionni. For their first release they have teamed up with Canadian vocalist Zoe. This release also marks the launch of Edge Recordings, a brand new division of Alter Ego Records with A&R headed up by Hugh Tolland and Kevin Coll a.k.a Firestorm. Easton have produced 4 versions of the track. The original mix is a classy ambient vocal track which makes for easy listening, however there are 2 full on club mixes from Easton; Vocal and Dub mixes which both feature massive ripping basslines and huge pads with heavy portamento which will blow the roof off any club.

In addition to the already superb Easton mixes, the release includes a massive remix package:

Mike Shiver has provided a more uplifting mix with his distinctive "Catching Sun" style. Mike has built on the original melody and given the track a new twist by adding new progressions and some fantastic additional synth work.

Isreali producer Maor Levi of Anjuna fame turns in an impressive remix in a deeper chunkier style which is sure to please fans of his sound.

Upcoming Turkish producer Nurettin Colak has delivered the goods with a more banging tech edged remix which takes off with plenty of drive and wicked stabby synths.

The package is nicely rounded off with a remix from Mexican DJ and producer Ivan Mateluna who's remix is a more pumping take on the track with an epic euphoric breakdown.

With a such a diverse selection of remixes there is something for everyone in this first release on Edge Recordings.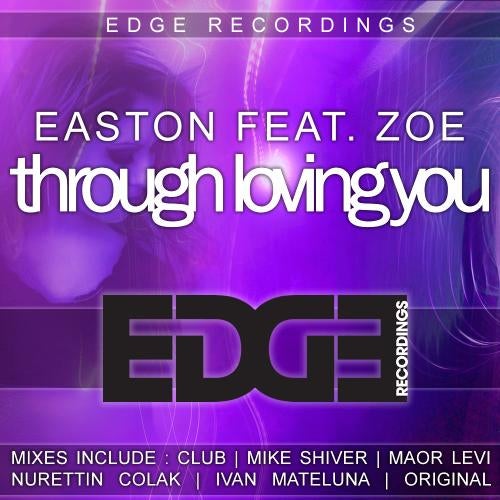 Release
Through Loving You