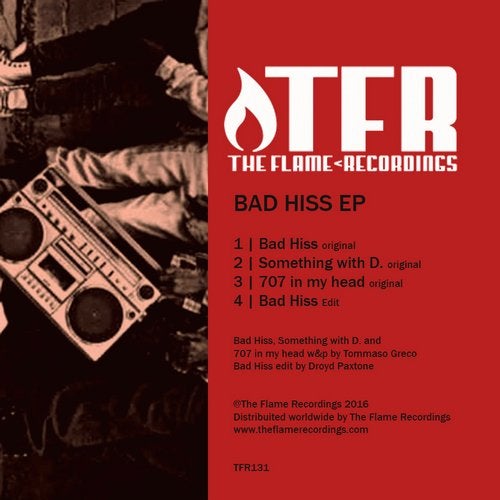 The Flame Recordings is proud to announce you his first 2016's EP : Bad hiss, released by Tommaso Greco.
The first track, Bad Hiss, is composed of a main vocal, surrounded by drums and basses recorded in tape.
Something with D. Reproduces the strong and rough 90's sonorities, a must throughout this Ep.
707 in my head is a proper melodic tribute to the historic drum machine "roland tr-707 rhythm composer".
The ep ends with a bonus track, an edit version of Bad Hiss, released by Droyd Paxtone, with 80's techno-Detroit sonorities.
This is the first among a lot of artworks based on typical house sonorities , with groove raw and deep bass lines, mixed with hip hop, funky, jazz and soul samples.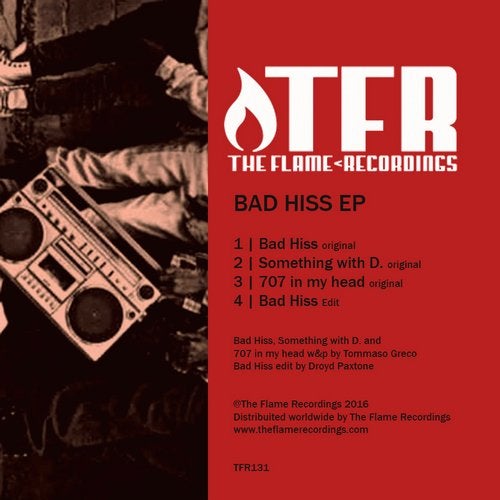 Release
Bad Hiss EP