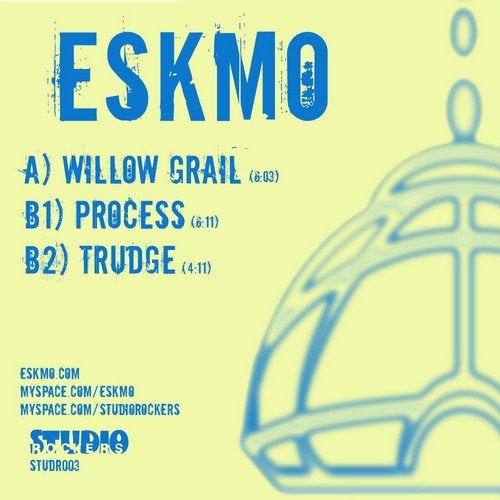 Picking up where the electronically soaked Bionics EP left off, the genre meddling future dub imprint Studio Rockers busts through the speakers with another fine selection of bass drenched compositions!

For our next musical outing we've packed up the bags and headed stateside (San Francisco to be precise) enlisting the services of frequency welder Eskmo.

No stranger to the inner workings of a mixing desk, Eskmo has been crafting individually stamped music for many a year as a sound engineer.

Taking the lead on this 12" first up we have 'Willow Grail', laced up with scattering snares, haunting vocals and rib tickling low end bass making for an infectious journey into the sound, blurring the worlds of techno and dub with ease. Next up 'Process' comes forth, driving kicks do battle whilst flutes as percrussion rides over head and that's all before the growling bass raises it's head...Toasting off the EP, slinging the vibes down, Eskmo unleashes 'Trudge' combining warming bass tones, acid stabs married with off kittle percussion and glitchy edits.

Eskmo is Brendan Angelides, a producer and live performer who has been writing and performing music since 1999. He uses the alias Welder for his more chilled down tempo work. His live sets which are based around Ableton Live utilizing various midi controllers and FX running with on the spot warping, queuing and live key work have taken him across venues on both sides of the Atlantic.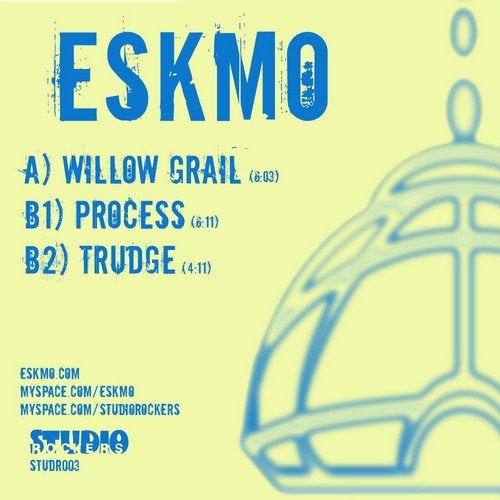 Release
The Willow Grail EP