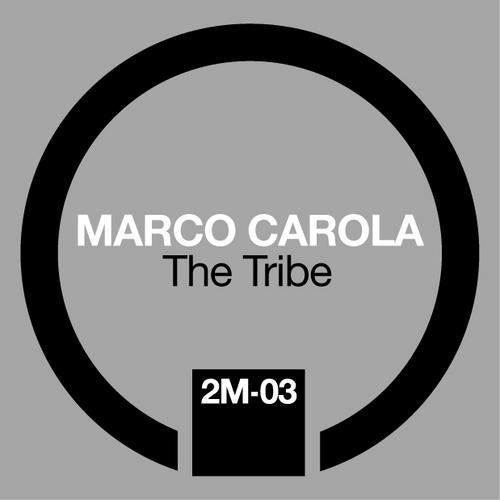 Release Date

2009-02-11

Label

Minus: 2M

Catalog

2M03
One thing that's been a constant factor of Marco Carola's releases over the last couple of years is the ability to seamlessly integrate breaks and beats into his productions, giving them an unmistakeable feel that sets him apart from his contemporaries. More than just relaxing the
sometimes overbearing grip of the 4/4 kick to let the abstract, micro-funk of his rhythm sections seep through, it pays homage to eras gone by, adding a strong presence of the past to his forward thinking ideas. So, it's not before time that Carola chooses to highlight this theme, combining three distinctive cuts for the 3rd release of his Minus backed 2M imprint with heavy duty rhythm patterns that are as
refreshing in the current dance music climate as they are necessary to the continued evolution of the genre.
Earthy and tenacious, Tribe is no doubt a shout to the crowds that flock to hear him play every weekend. Kicking off in typical Carola fashion, the intro is soon smothered by a chugging bassline and additional layers of latin-esque percussion including a shimmering tambourine and a raw, funky conga line that carries the track forward. Once the track is fully constructed you know you're onto a winner as Carola simply lets the liquid groove flow, occasionally punctuating each stanza with tricky little drum fills or sampled shouts, while utilising a buzzing synth stab to inject some intensity into the
proceedings with a few gentle crescendos.
If the aim of this EP is to highlight the spontaneous percussive vibe of the tracks, then just as Tribe speaks through its seductive, snaking grooves, Drumming is all about the complex drum solo that lies at its heart, utilising real kit sounds in a syncopated jazz style breakdown. It starts off harmlessly enough with a deep, clicky kick pattern that's soon joined by an entourage of regimented percussion lines and a mechanical, jacking organ/bass hybrid. Time gradually becomes a loop with elements
dropping in and out every eight bar cycle before, seemingly out of nowhere, Carola unleashes a battery of live drums. The elongated, freestyle drum solo that follows is ambitious to say the least but Carola carries it off it aplomb. All in all, it's a deliciously simple concept that does exactly what it says on the tin, sprinkling a bit of magic on the dancefloor in the process.
The digital only track Plaster completes the release in bass heavy, breakbeat fashion. It's a low
slung empty groove that takes full advantage of the space between the beats, filling them with all
manner of drum loops and fills – sometimes in dub, sometimes pushed to the forefront. Once again Carola proves himself a master arranger. His tracks never feel rushed, instead they ebb and flow without fuss integrating bridges, breakdowns and bass kicks to intensify and relax the situation as
needed. This latest 2M release offers a fresh, alternative take on the current percussion lead techno
sound and as usual Carola comes up with a few welcome surprises to warm things up this winter.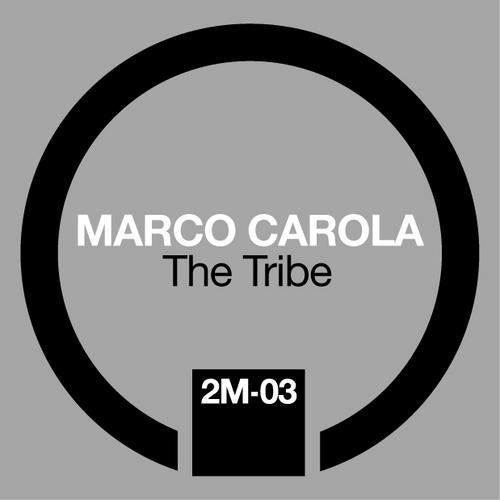 Release
The Tribe
Release Date

2009-02-11

Label

Minus: 2M

Catalog

2M03