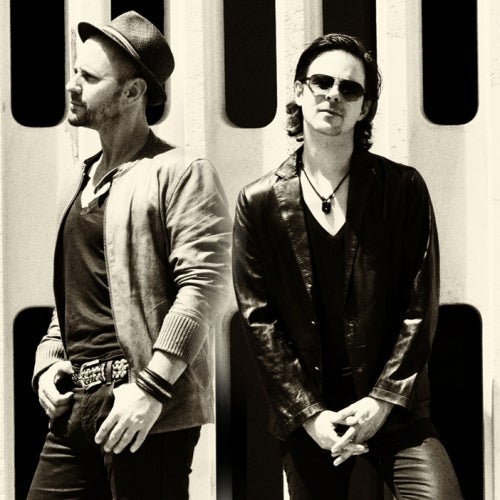 Release Date

2008-07-23

Catalog

GPMCD023
Following 2006's massively acclaimed Movements album, which included the club hits "Night Falls", "In White Rooms", "Mandarine Girl" and the classic "Body Language", and an extensive world tour which saw them play over 150 dates in 20 months, Booka Shade, aka Walter Merziger and Arno Kammermeier, return with their third album, The Sun & The Neon Light.

It's a mature work that tackles the contradictions between our day-life and our night-life, between the organic and the artificial, the individual and the crowd, the inner and the outer. This eternal tension is reflected not just in the range and complexity of the album's moods, but also its mingling of acoustic and electronic textures – of course Booka Shade's roots lie in club music, but for The Sun & The Neon Light they adopt a song-based approach, and expertly weave real instruments and voices with superbly detailed electronics to create a futuristic but very human kind of music.

The Sun & The Neon Light addresses the different kinds of joy and consolation which both day and nightlife can provide. We know that there's a certain kind of self-knowledge, peace and enlightenment that's only possible when we face the sun; yet we're still drawn to the un-reality of night and its cool, bright neon like moths to a flame – why? It's about possibility. It's about what might happen. It's to escape our loneliness, to be part of a crowd – together, or at least alone together – and above all it's for the music. There's something about that music which we can't forget, something we're addicted to and must return to again and again. Above all it's this pull, this love, which Booka Shade celebrate over the course of The Sun & The Neon Light, their most fluid and exquisitely arranged album to date.

The album commences with the ominous "Outskirts", a decidedly noirish scene-setter. Delicately weighted, rolling broken beats and atmospheric synths contribute to the impression of a story about to unfold, but the stars of the show are undoubtedly the strings, which come courtesy of the German Film Orchestra of Babelsberg. This is the first time Booka Shade have worked with a real orchestra, and the deep, oaky acoustics of viola, violin and cello give the track a remarkable richness and depth, reaching an overwhelming but nonetheless restrained peak of emotion within a few fraught minutes. "Outskirts" is a widescreen, cinematic portal into The Sun & The Neon Light.

"Duke" was one of the first songs Booka Shade wrote for the album, and in a way it sums up its tone – nocturnal, unsettled. It also underlines the duo's production nous, as timpani hits, sticky beats and menacing, one-note synth lines squirm in and around each other, creating a real sense of dread before the beats cut loose into a heads-down groove, offset by plangent chord stabs and clusters of sparkling, spidery keyboard notes. In part a homage to the darkly evocative soundtrack work of John Carpenter, the title of "Duke" references Escape To New York.

"Dusty Boots" is a strange but captivating collision of country-style guitar and percussion with a typically Booka Shade-esque melodic, electronic bassline, and provides some light relief before the entrance of "Control Me", the first of the vocal numbers on The Sun & The Neon Light. This song is all about club craziness, that moment in the night when energy levels are soaring and the situation is clearly about to get out of control. A driving beat, foreboding organ stabs and Walter's almost disembodied vocal work together to bring about a real atmosphere of paranoia, but also one of giddy, almost dangerous ecstasy. In its second half, the song opens out into an epic interplay of buzzing guitar and synth lines that recall the 80s hey-day of dark-hued electropop.

"Solo City" opens with a delicate acoustic guitar strum reversed and manipulated, before another classic dubby, melodic Booka Shade bassline saunters in. Walter's voice takes control – but as if from underwater, soaked in reverb. "Solo City" is a subtly rendered, melancholic pop song: the lyrics concern a person who has split up with his lover. Alone again, our protagonist returns to the "Solo City", the land of the lonely. Isolated, but surrounded by thousands of other people, he somehow feels at home. Skittish snares and a piquant piano part overlay the spectral vocal harmonies.

After all that thick, overcast atmosphere, "Charlotte" arrives like a burst of morning sunlight. Beginning with a sound collage of Booka Shade radio interviews and jingles, it expands into a spacious, euphoric electro-disco tune, complete with the vocodered vocal refrain, "I never said I was true!"
The radio mix of "Numbers", originally produced for Booka Shade's DJ Kicks contribution, is a sophisticated tech-soul track, surrounded by vocals and blissful piano. The brightness is short-lived, however; the album's title-track "The Sun & The Neon Light" follows, the second song on the album to employ an orchestra. The mood is once again incredibly filmic, full of suspense and cryptic emotion; the track shifts artully from 6/8 to 4/4 time as the strings swell into a sonorous, sinewy overture while deep, distorted voices rumble down below.

"Sweet Lies" is an incredibly emotional song. It tells the story of a person striving to escape his real life by getting lost in nightlife, trying in vain to hold on to that perfect moment that must, and will, fade away as soon as daylight comes. We all need such escapism now and then, whatever the cost; this song is a paean to those very 'Sweet Lies' we tell ourselves.

That melancholic undercurrent is still detectable in "Karma Car", an otherwise spry, uplifting tune that rides another warm, rippling and quintessentially Booka Shade bassline, with crisp percussion surrounding. Inspired by a taxi ride in a snowstorm, "Karma Car" has been released in an alternate version as a 12" single, and is a highlight of Booka Shade's live show. It's the baritone vocal harmonies that make it fly – once again, the human voice is used not as an afterthought atop the music, but rather as an integral part of the arrangement, artfully employed to convey subtle, complex emotion.

"Psychameleon" has an almost glam, schaffel-esque stomp to it. Walter's sexually charged vocals interact with sizzling, sawing synth lines. It's the perfect entrée to "Planetary" the most straightforwardly club-oriented track on the album. Not that there's anything particularly straightforward about the opening to "Planetary", with its chicaning rhythms and unusual instrumentation (the band make use of the stylophone, an odd 70s synth favoured by the likes of Kraftwerk). Given how song-driven The Sun & The Neon Light is, "Planetary" is a powerful reminder of where Booka Shade came from, and the skill with which they can make ecstatic and transporting dancefloor music. Dedicated to all the DJs who have supported the band over the years, the track boasts a monumental, old Korg synth-assisted breakdown that will do serious damage in the club.

"Comacabana" is aptly titled, being a sleepy-eyed, murky and understatedly Latin-sounding tune that manages to sound glamorous and a little paranoid all at once. It was written in a hotel room overlooking the famous, beautiful Copacabana in Rio De Janeiro, and it delicately brings across all the wonder and fatigue of a long time spent on the road.

The album draws to a close with "You Don't Know What You Mean To Me (J's Lullaby)", a song written by Walter while his newborn son slept beside him - a peaceful and emotional situation, the very opposite to the excesses and tribulations of club and tour life. The breathing noise you hear towards the end of the song comes from an accordion – the one that was used in the video for Samim's club smash "Heater", released on Booka Shade's Get Physical label. After the video shoot, no one cared about the instrument, so Arno and Walter took it home and put it to good use.

The Sun & The Neon Light is an album from a band at the top of their game, whose songwriting and arranging is now in perfect accord with their production panache and instinctive dancefloor know-how. The Sun & The Neon Light is a tribute to the night and its glamour, its mystique, its possibility, even its squalor, but also to the wondrousness of day. It arrives at one important and undeniable conclusion: whatever else happens, whatever's lost or gained, whether we're bathed in real or artificial light, the music will endure.

There will be a limited double CD available for a short period of time. CD2 will feature 10 tracks in total, 9 of them is a selection of CD1 tracks, in special dance-edits.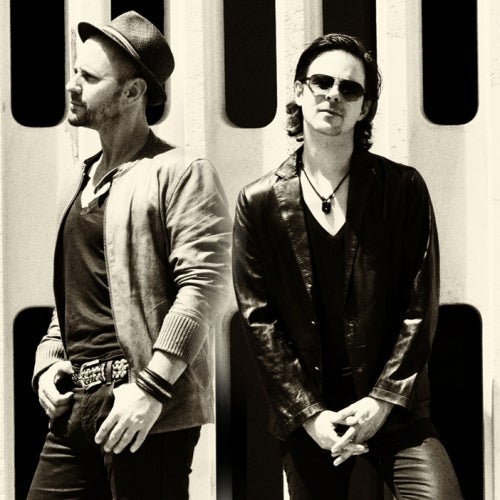 Release
The Sun & The Neon Light
Release Date

2008-07-23

Catalog

GPMCD023