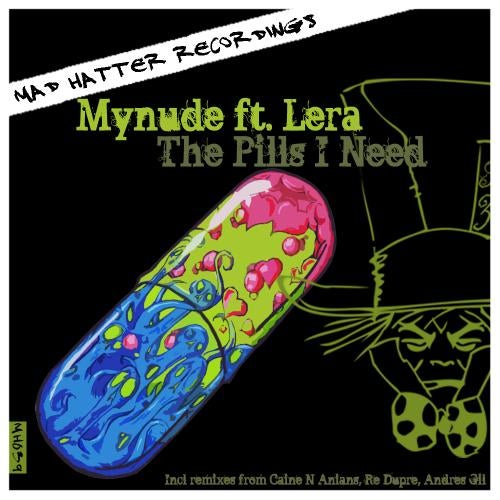 Pushing their musical remit ever further, Mad Hatter delves further into back room techno territory with this release from Mynude feat. Lera.

From neat digital pricks and ticks, original track 'The Pills I Need' evolves into a freeform tech house workout with punchy beats and aqueous, drip-drip sounds nicely sitting next to each other. The colourful melodies off-set the greyed out, swaggering tech below and make for fresh listening.

The first of three remixes comes from Re Dupree who strips back the energy of the original track, fleshes out the beats and goes deeper along the way. The squiggly, distant sounds which litter the track are like a heat mist on a warm day, blurring the edges of the muted bongos and offering hidden intrigue amongst the hopping beats: roll on the highs of summer when this will sound best.

There's a paranoid, nagging and otherworldly feel to Andres Gil's Hallucinated remix which is unpredictable in the way it bleeps along twisting this way and that. Trippy, whimsical samples add to the way the track displaces you to a druggier, weirder place, but your feet keep moving all the same, no matter what state your brain is in.

The final 'Mary's Poppin Pills' remix from Caine N Anians is a mixture of all of the above: it has the pulsing technoid beats, weirded-out, purely machine made and abstract samples and is dripping with an engaging sense of tension and narrative which keeps you locked in from the first beat to the last.

'The Pills I Need' is an inventive release which focuses on those darker, freakier moments on a dancefloor (as the title suggest) and offers a nice break from the mundane norm.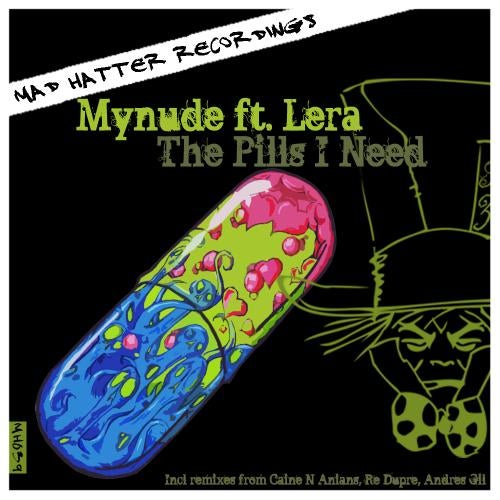 Release
The Pills I Need