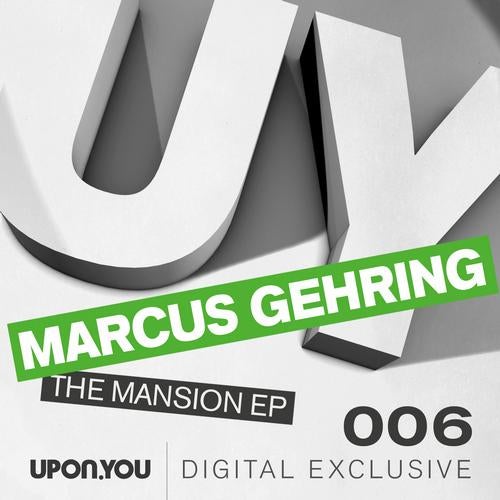 As our fifth anniversary is approaching, we've promised to reignite the Upon You Digital series to deliver you the goods as fresh as possible. From our hard drive to yours, here are four crisp cuts from Marcus Gehring, forming the Mansion EP, set to shake the foundations of a club near you.
Mr. Gehring has been part of the Upon You crew for a couple of years already, releasing a 12 last year, on top of his collaborations with fellow Amsterdam producer ONNO (for our two well received Diary compilations) as well as his remix for Gunnar Stiller. Although he's had a busy DJ schedule including a stop here in Berlin for our most recent label night at Watergate we haven't heard any new studio material from him this year. Til now!
Kicking off with the seductive thump of It's a Mansion, the EP is already living up to its name: this is not your average House it's prime real estate with enough room to get lost in, where dubbed out percussive elements float amongst the snappy, clear-cut beats. With Dark Side of the Moon, Marcus creates a paranoid swing, soundtracking an assembly-line that dips fluffy popcorn into a metallized coating. Then, the mischievous Sneak Exit comes in through the out door, offering some aqueous flair (and some reverse-reverb piano accents that noddingly bites a dusty #1 hit). Finally, Gehring takes A Step into the Funk Room, hopping along to the murky bassline bounce as a ray of light permeates the purple stained glass for a euphoric ending. If tech-house is your passion, then this Mansion has plenty of space for an extended stay...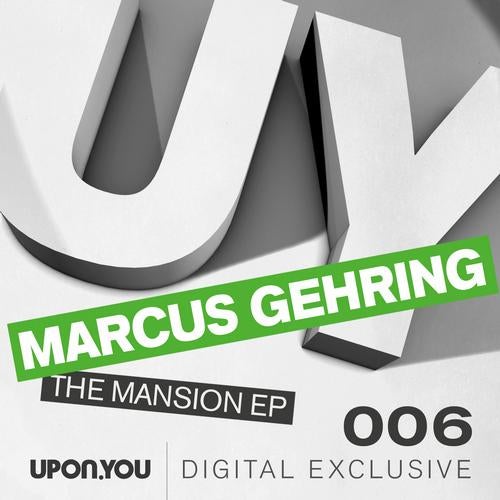 Release
The Mansion EP