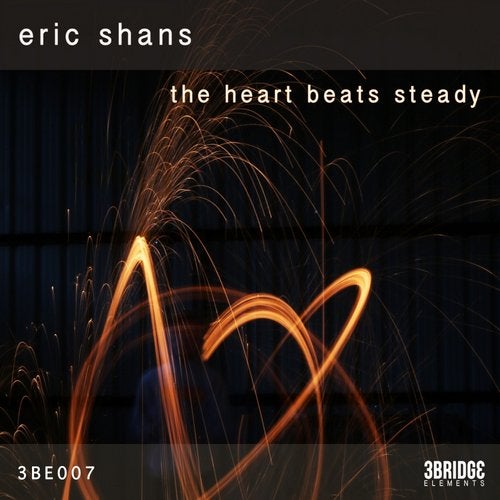 We're proud to present label head Eric Shans' third release on 3Bridge Elements called 'The Heart Beats Steady'. It's a bit of a different sound than the last two EPs he's released in that it combines more orchestral, trip hop, and soundtrack type blends giving the whole EP a very distinct emotive sound.

'Heartbeat Steady' starts things off with slow moving chords before loungy beats kick in. They shuffle through as other layers of percussion and melody start to take form, while sections of strings, dreamy arpeggios, and echoing voices tug at the heart.

'The Ascent' pays homage to bands like In The Nursery (who happens to be one of Eric's favorites) in its grandiose delivery. The slow building of choirs, big strings, and military type percussion are the main elements here, along with piano played by guest musician Stephanie Lombardo.

'Weight Of The World' crackles and pops with its glitchy percussion. Coasting on top of those elements are layered melodies and violins which slowly build throughout eventually reaching a crescendo before quieting down in reflection.

'At The End Of It' closes things out on a somber note. Effected vox, layered pads, and Stephanie on piano again which is now more in the spotlight on this song to further showcase her talents; her solo at the end is truly fantastic. It's a beautiful end to an EP that will take you through a range of emotions and leave you wanting to experience more.

Lay down and listen to your heart beat steady with this EP.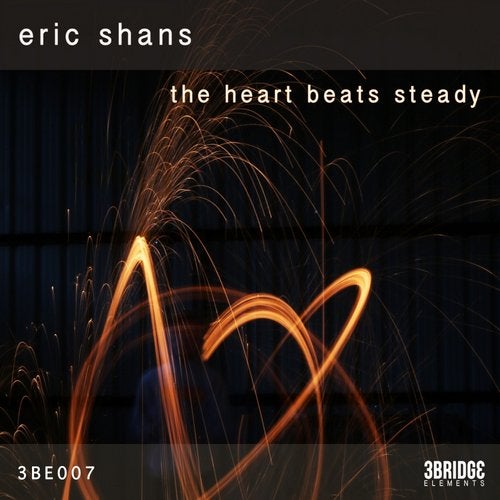 Release
The Heart Beats Steady