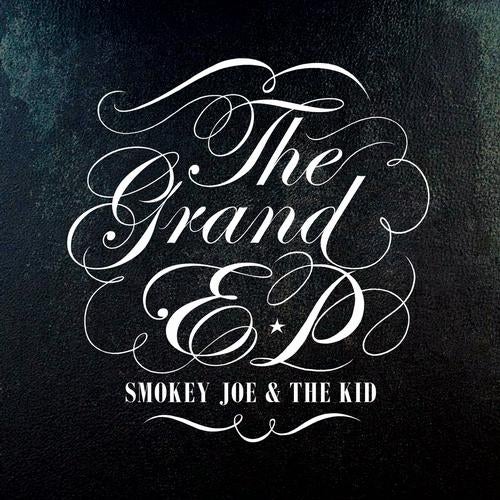 Release Date

2012-05-21

Label

Banzai Lab

Catalog

BLAB3313SK01
After a year and a half of blowing up French, European and American stages, Smokey Joe & The Kid present their first release The Grand EP on French record label Banzai Lab. A dangerously efficient mix of hip hop, electro and old Swing, that even Al Capone couldn t say no to
In this project, Smokey Joe, Bordeaux s main musical mafia head, and The Kid aka Senbei, cheeky Parisian master of Turntablism, transport us back in time to the gangster run streets of 1930 s Chicago.

These two gangsters mix Hip Hop and Electro with the groove and melodies of early 20th century Swing. Percussion solos played with scratches,beats and melodies banged out on the MPC, everything is performed live, there s no doubt that Smokey Joe & The Kid know how to make a dancefloor go wild!!

A first big shot ! : The Grand EP

The tracks Monkey Business and The Arrival are made up of two collaborations with Montreal based emcees Random Recipe on one side and Nomadic Massive on the other. They met while touring Canada in January 2012. Elemental Gentlemen, the only instrumental tune on the EP, might be catched as an tribute to Ella Fitzgerald with its Scatted chorus. Finally, it s with the title Zazou that Smokey Joe & The Kid signed their first collaboration through the video clip Banzai Lab Braque l Apollo (Apollo s Hold Up ) which has won the Best Electroswing video 2010 Award. This tune isn t totally new, but it gets nicely refreshed, thanks to the UK based emcee Hypeman Sage.

Smokey Joe & The Kid s music spreads like cigar smoke, so if you hear The Grand EP on your neighbor s stereo, it s just a matter of time before the duet knocks at your door

Accomplices on this EP :

Random Recipe (Montreal / CA) :It s difficult to classify the Montreal-based band as they easily flirt with folk, hip-hop, bossa-nova, electro, tri-hop, jazz and much more while never losing their way. Frannie and Fab, the two emcees of the band, offer us Monkey Business, a Crunk-Swing UFO, funny and fresh: delightful !

Waahli & Tali (Montreal / CA):These two emcees are part of the great Montreal-based crew Nomadic Massive.
With their creative energy, that sometimes remind us of The Fugees or Saian Supa Crew, these musical nomads represent an open-minded Hip-Hop which finds its inspiration in the traditions of the past; combining live instrumentation, samples, and a wide array of vocal styles. As a proof of their skills and freshness, listen to The Arrival.

Hypeman Sage (Leeds / UK) :Perfecting his trade in Leeds (UK), Sage made a name for himself spitting over some of the biggest names in Dubstep and D n B that the country has to offer. He has just released his first solo EP. His ironic and humoristic lyrics just fit perfectly on Zazou that should soon be an anthem for HipHop Swing !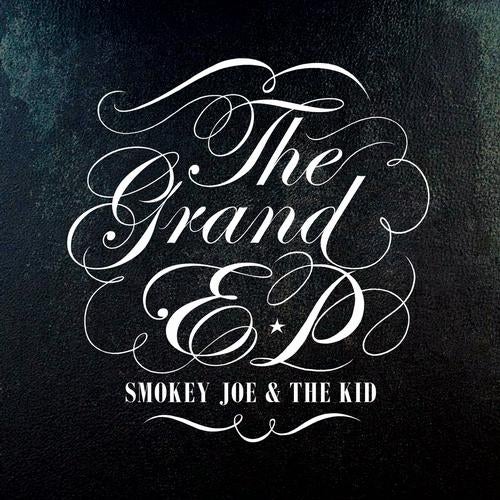 Release
The Grand EP
Release Date

2012-05-21

Label

Banzai Lab

Catalog

BLAB3313SK01