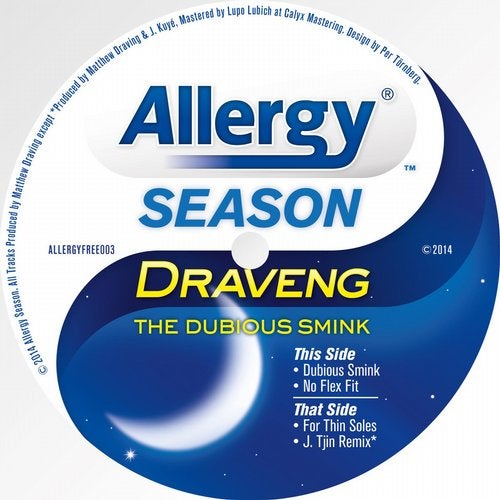 Look who dug a hole through the Earth! Fresh in Berlin from the subtropic suns of LA, Draveng is coming up in your Schrebergarten with a cup of coffee and three exercises for Allergy Season.

Side A: First comes "Dubious Smink", a rubbery wink of a snake's housework. Then, open up and say 'laaa' for the the vocal mix of synth rearranger, "No Flex Fit". Side B: Things get dramatic here. Wilderness whimpers while wind whips water before Moses' staff parts 4 to the floor kicks from divine mathematics. J. Tijn does what he does best and sears "For Thin Soles" into a blown out roller.

Because 12" is not quite enough we are including two further digital only explorations of the Smink by Draveng: "Smink's Rusty Tool" and "Smink's Anthem."

"The Dubious Smink" is best taken at night with no sleep and plenty of water. Available at all reasonably adventurous record stores and digital retailers on September 22nd, 2014.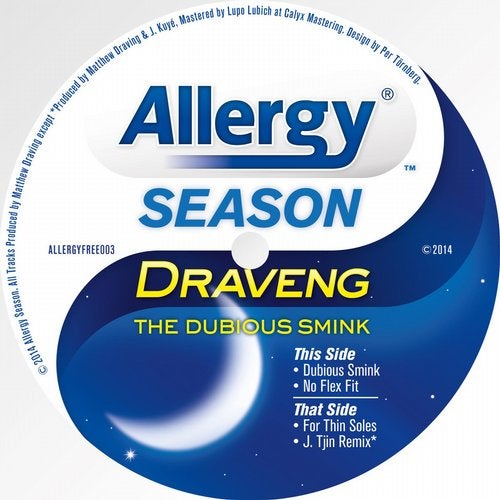 Release
The Dubious Smink