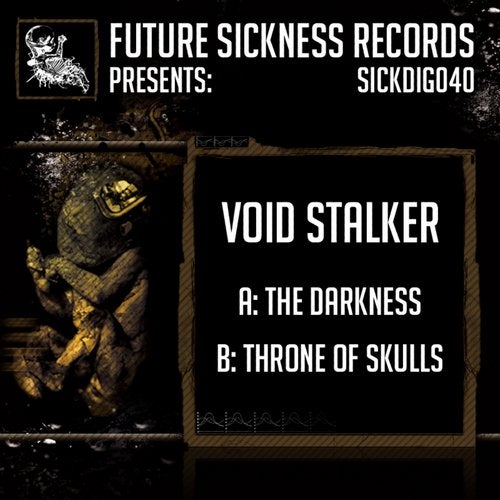 Artist Name: Void Stalker
Location: Scotland
Styles: DnB /Crossbreed/ Skullstep
Influences: Limewax, The Teknoist, TOA

Born and raised in not so sunny Scotland, Leni spent his time growing up listening to various styles of electronic music, he was introduced to the wheels of steel by his friend and DJ/Producer "STU-CON". After drifting between genres he finally discovered the world of Hard DnB in 2012. After years of mixing other peoples music, in 2014 he decided to create his own tracks to express his take on the scene. So after 1 year of tinkering Void Stalker is proudly having his first official release on "Future Sickness Recordings". His style is something between Hard DnB and Breakcore (and everything in between ) with releases planned between 175 to 220 BPM.
Expect to see much more soon from him, an amen infused cocktail with more kicks than Van Dame and more snares than a poacher.......Something stalks the darkness....something in the Void....

Void Stalker - The Darkness:
Snare fuelled madness! More DnB Orientated with a heavy orchestral soundscape but still tough with ravey stabs and a Metal breakdown/build up that rocks hard! Relentless and geared for the dance floor, you just might have enough time to breathe!

Void Stalker - Throne of skulls:
Does exactly as it says on the tin! This track sits on a base of skullstep beats with heavy atmosphere with an almost orchestral breakdown to give you a feeling of (almost) tranquillity before the return of the drums remind you you can't sit still on a throne of skulls!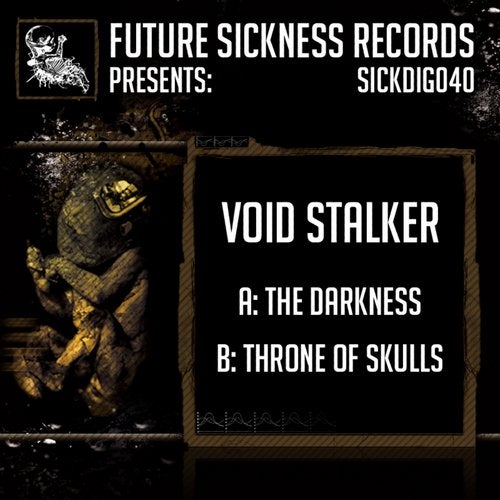 Release
The Darkness/Throne of Skulls