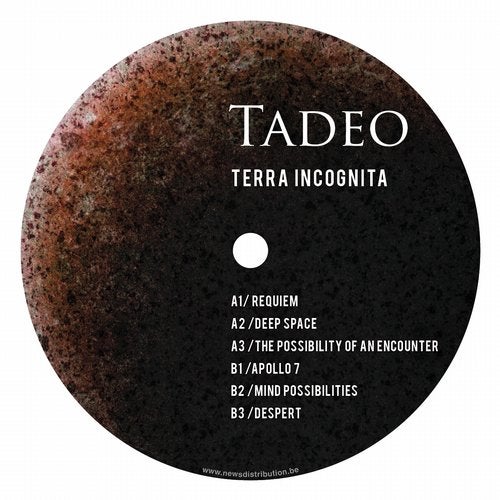 Release Date

2015-03-16

Label

Token

Catalog

TOKEN51D
A spiralling maze of echoing bleeps and blips, booming low-end and warped orchestral flourishes dominate Token's latest offering. Considering the EP comes from Miguel Sar, an artist who has made his name aligning pulsating 4am techno with as many abstract, otherworldly details as he can muster however, perhaps this is to be expected. Under the alias 'Tadeo', Sar has navigated his way through richly textured dub, meandering acid and rugged warehouse techno, arriving at a sound which takes influence from each of his previous endeavours.

Earlier this month Token was graced with its 50th release in the catalogue, Ctrls' rough-edged three-tracker, 'Users'. Joining the label's rather impressive roster, Sar follows in excellent form - the 'Terra Incognita' EP making up the Spanish producer, DJ and label owner's debut on the imprint. The EP keeps the listener in a constant state of suspense, mind-bending atmospherics and driving percussion working up to sweltering climaxes at Sar's chosen moments. 'The Possibility Of An Encounter' or 'Apollo 7' for example thunder forward leaving little room to gather breath, both sinister and hypnotic in equal measure.

'Deep Space' is another dark, unsettling affair. Arpeggiated chords snake between deep, tribal rhythms. Sar's intoxicating synthwork is reinforced by steadily building woodwind melodies, creating moments of rushing intensity before sinking backdown into brooding soundscapes.

'Mind Possibilities' deploys a similar mediation between synthetic and acoustic textures, yet in other instances Sar chooses to turn the focus to almost entirely orchestral timbres. 'Despert' closes the release with staccato'd oboes, swelling low-end and delicate strings, showing creativity and versatility rarely found in EPs with this much dancefloor appeal.

Words by Theo Darton-Moore.