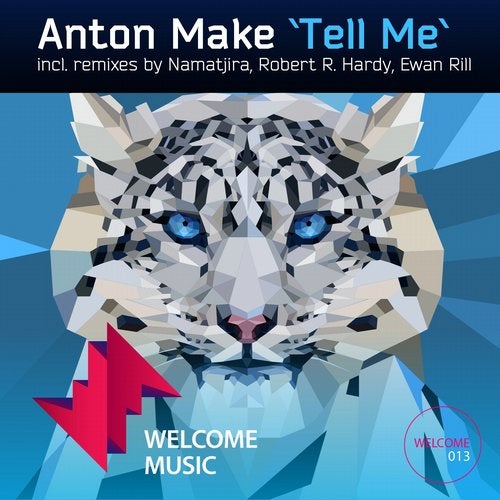 The time flies enough quickly and It's 2016! We're wonder what can expect from another release? Only time will tell us! Here's the newest work «Tell Me» presented by a great Russian musician Kazan-city - Anton Make! This famous producer debuts on Welcome Music to deliver some astonishing track! Besides the amazing single there are bunch of fabulous remixes of the Make's tune! Come on ppl let's find out who are these creators and what do they offer to us!

Anton Make is a Russian talented artist opens this release with harmonious progressive house melody featuring excellent haunting vocals. It's all provides stable beat, chill vibes and makes us stay in a good mood while this tune is playing! In fact is gorgeous work, lovely and solid stuff from this master that makes us adding some dbs! We're excited to welcome Anton and must admit it's awesome debut with no doubt!

The first one remixer is a Russian unique dj and producer Ivan Romanovskii aka Ewan Rill (Deep Dusk) who was spotted last time on the label with a chic remix of Faskil's «Better» and currently keeps on thriving as wonderful producer! He is back again to Welcome Music label and presents its pretty awesome interpretation to help galvanize listeners with incredible bassline and deep textures! So perfectly crafted song you really should have for your speakers!

The next one is a well-known Hungarian formidable producer Robert R. Hardy aka D.M.P! This time he showcases some pretty impressive skills and brought to us amazing interpretation of original mix! It's progressive house tune beautified with stunning melodic lushness and some flavor he added to it! So powerful sound for your collection guys!

And finally, we welcome Namatjira aka Joost van der Vleuten is Dutch artist, who's coming to us with fabulous remix! This impeccable version featuring atmospherically pleasing breakdown at the end of the song that's definitely dope and sounds so wicked! Last time Namatjira is on fire with continues support from Hernan Cattaneo, Guy J and many others. Definitely must have remix!

Hope this release will be appreciated and surely backed by all of you guys! More music is coming up please stay tuned!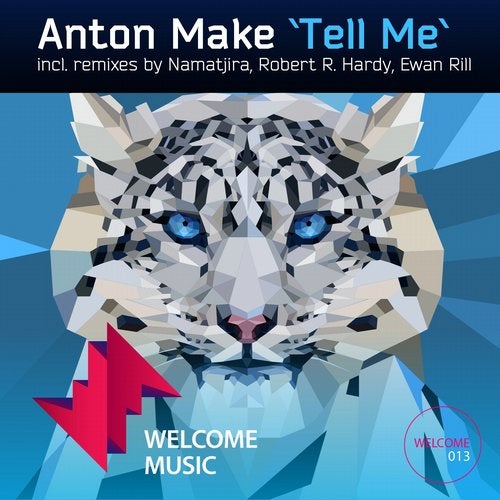 Release
Tell Me