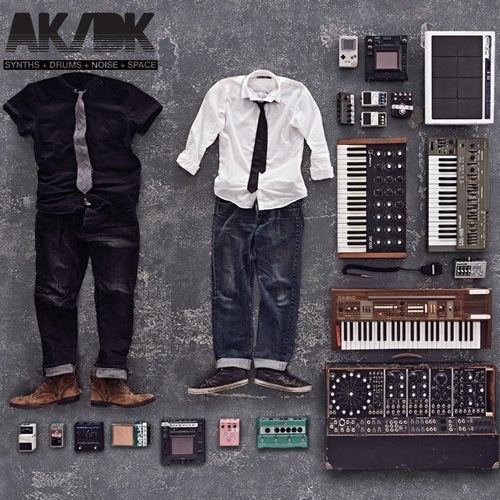 Welcome to the wonderful world of AK/DK, where musical structure has been joyfully shattered, and the pieces recombined into a unique, prysmic, ever changing barrage of high-energy sound and melody.

AK/DK's maiden LP, entitled Synths + Drums + Noise + Space, follows a trio of cult releases on Little Miss Echo Recordings, including last year's ridiculously infectious cassette single Battersea. This new offering represents a slight departure from the more bit-crushed pop-joy of their previous recordings: recorded live and largely improvised, its fizzing layers of arpeggios and raging double drums will appeal to fans of Factory Floor, Dan Deacon, Raymond Scott, Can, Boredoms and Battles. Studio edits were kept to a minimum in favour of a more honest and raw recording, going some way to recreate the raucous spontaneity of their live shows.

Live, AK/DK are an in-demand, high-energy spectacle. As well as opening for a dizzying range of artists like Dan Deacon, Damo Suzuki, Tricky, Fujiya & Miyagi, Anamanaguchi and Civil Civic, they have played art-oriented events such as the ICA's Psychedelica Gala, the Cage-inspired "A Nod To John Cage" event at the De La Warr Pavillion, and a Tate/Shunt curated art and music event at Latitude Festival. They were also hand picked to open for The Dandy Warhols on their entire European tour (as seen in the Battersea video), including a London show at the HMV Forum.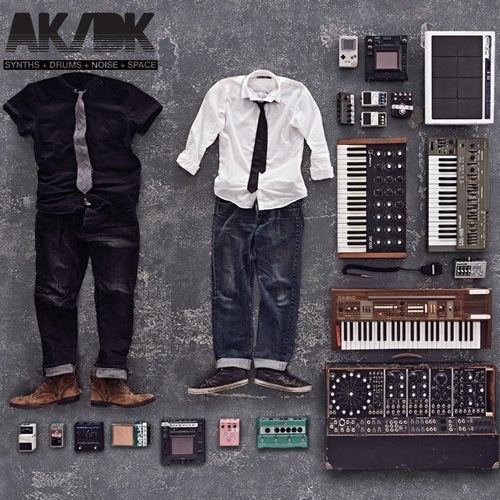 Release
Synths + Drums + Noise + Space