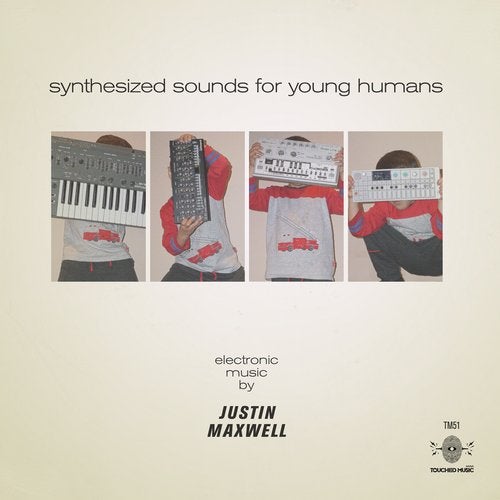 As I write this it's been 52 years since England won a world cup. What's more important though is that it's 54 years since big-band leader Raymond Scott indulged his other passion for intricate home-made electronic noise and released "Soothing Sounds For Baby".

In the same vein Justin Maxwell has bestowed upon us 'Synthesized Sounds For Young Humans', a fitting counterpart that fills a gap in the important developmental stage of all homo sapiens.

Although a newcomer to Touched Justin is a veteran, having previously worked with John Tejada who also contributes a remix on this release.

There's something really different about this collection. Maybe it's the historical connection I feel to the works of Scott and others of the period who were so influential with their electronic experimentation, or the innate memory I have of the music reworked. Whatever it is this is a very pleasant journey of a release and we are happy to have it.

An opening version of Brahms' 'Lullaby' really sounds like it could have come from the cutting room floor of the original release, it's style almost indistinguishable until the introduction settles.

In addition to the digital release, fifty physical copies are available, annotated with technical & artist notes about each track. It's a nice touch that additionally forms both technical and emotional connections to the music that would otherwise be left open to interpretation.

There's a couple of bangers here too. 'Hush Little Elektrons' gives us speedy dub, wobble, bass and an intense breakdown. A couple of tracks later is my real favourite though, in the form of 'Bananaphone'. It's a relentless and vicious onslaught that deserves to be loud, played in all of the sets across the land and heralded for the deep and pumping stamp-fest it is. One can only hope that Raffi would be proud.

Being reworks of traditional nursery rhymes and children's' songs, tracks are instantly recognisable and it's not long before realisation strikes what beautiful forms the originals are. That they can give rise to such intricate structures once expanded upon is a testament to their power as developmental songs.

This time all proceeds go to Macmillan Cancer Support - grab yours today and help us on our way to another banging year of charitable contribution.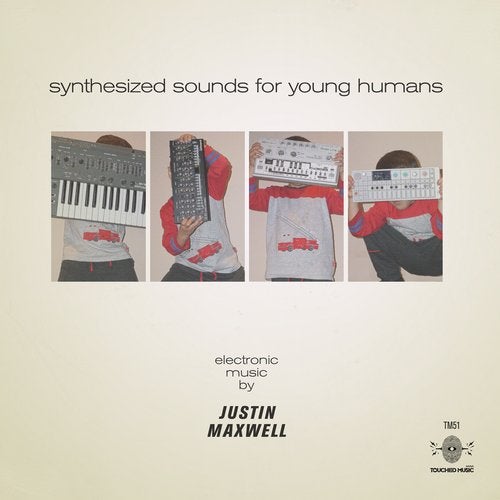 Release
Synthesized Sounds For Young Humans