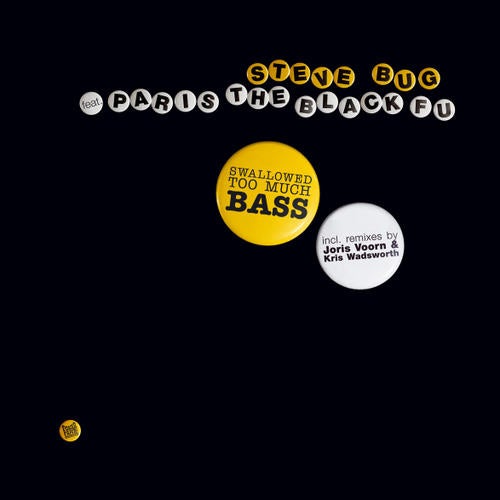 'Swallowed Too Much Bass' is the first single to be lifted from Steve Bug's amazing fourth artist album, 'Collaboratory' (released on Poker Flat this season). Alongside the original, which features the thickly spoken vocals of Paris The Black Fu, of Detroit Grand Pubahs fame, the package contains super-hot remixes from Rotterdam's Joris Voorn and Detroit's Kris Wadsworth.

Long time techno superman Joris Voorn lays down a grooving, tracky reduced house remix of 'Swallowed Too Much Bass', much in the style of recent housier outings on his co-run Rejected label, or the Rejected duo's recent bomb for Figure records. Voorn throws a sexy, slippery bassline-led track out through the speakers, proving that his big room techno power-play can also work on a lighter, more playful tip.

On the B side the original track is included in all its analogue acidic glory. Steve's classic production touch and Paris The Black Fu's unmissable vocal unite in a rapturous unison of attitude, quality and love for the game...
Finally Detroit's new upstart Kris Wadsworth delivers two funked out re-shuffles that'll have you grooving no end! Deeper than deep jazz chords, spacey string slices and chunky, rolling beats combine in a late night club killer that proves Wadsworth's unique, challenging sound is getting the praise it deserves! Hot.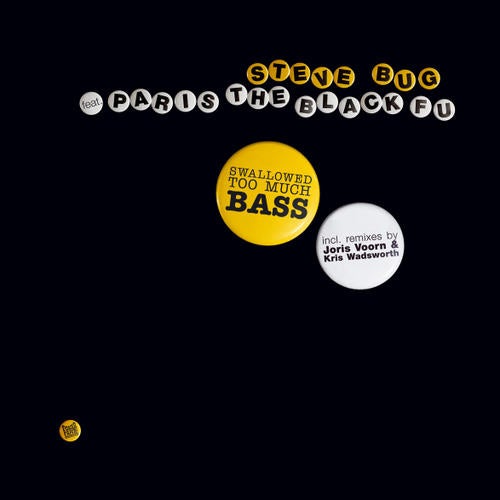 Release
Swallowed Too Much Bass