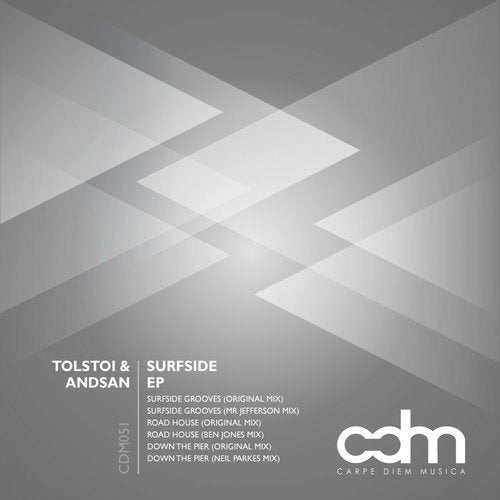 Surfing the wave of success of power hitting releases, Carpe Diem Musica keep upping their game. This time they welcome the ever reliable Tolstoi & Andsan to the fold with three fine tracks, backed by three fine remixes... whats not to like?

'Surfside Grooves' gets up started, and the name sums up this little swaggering gem! A chunky bassline sets the tone, while cool vocal snippets create texture over the tasty beats, creating a bit of a dirty yet smile inducing vibe.

Mr Jefferson is first up on remix duties, and with his work gracing Deeperfect and Witty, he's been on label bosses CDC's radar for a while. Funky assed and powerful flavours ooze out in this tasty rework, with some serious beats for added groove!

'Road House' is next, and its a punchy little devil, with a dynamic soundscape thats simple yet effective, drawing on classic underground vibes, yet sounding fresh!

Under No Illusion and Whartone fave Ben Jones steps up to deliver his remix, and takes things deeper and moodier, retaining the original vibe, but adding some moodiness, while keeping it sturdy!

'Down The Pier' is a bubbly and bouncy affair, with cool added percussion and that catchy bassline, hinting at the occasional filthy acid tinge as the filters are set free.

Last and by by no means least, Leftroom and Hot Creations Neil Parkes adds some grittiness, as he beefs things up, while retaining an aura of honour to the original cut.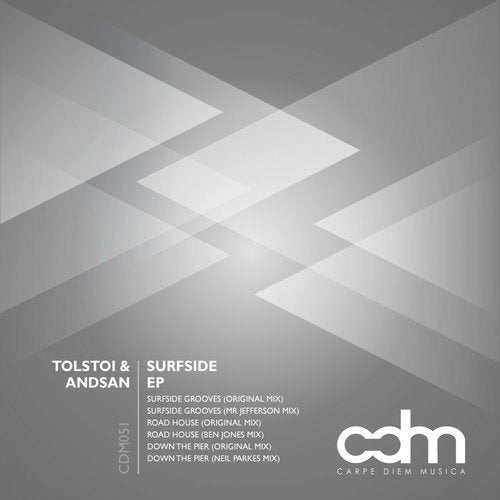 Release
Surfside EP