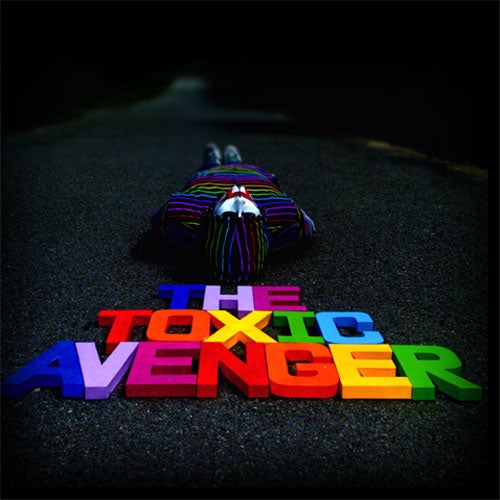 Drop any misconceptions you have about the French: the outdated berets;
the overbearing accents; the presumed sissy-like attitudes. While France
continues to expand as the dominating powerhouse for electro-dance music,
the growing independent dance scene keeps churning out all-night-long party
DJs with the Toxic Avenger quickly rising as the premiere Frenchman taking
the dance floor to a new level.
Born Simon DeLacroix, the man behind the comic book-inspired persona, the
Toxic Avenger is notorious for his infectiously catchy, self-produced dance-athon
tunes, but is equally recognized for his perfected remixes, most notably
his work with Ladytron's "Ghosts" and "Dance Among the Ruins" by Tommie
Sunshine featuring the queen of raunchy,Peaches.
Still, music is nothing new to the Toxic Avenger. At the tender age of 12, the
tiny Avenger played for various punk bands, as guitarist and vocalist, and a
number of short-lived hardcore metal bands. Dropping the punk-hardcore
genre, he fell into the electro movement after falling in love with a girl who
worked at an electro radio station. Soon after catching the electro bug, he
began creating songs on his low-budget computer, quickly mastering his
unique sound.
Though his dance-inducing electro remains his signature style, the Toxic
Avenger draws from a number of distinct influences not directly related to the
dance scene. Besides his strange infatuation with Kylie Minogue, whose
music he has asked to remix pro bono, the Toxic Avenger pulls from a wideranging
array of influences: emotronic bands, including Autotune; soundtracks
of 70s and 80s low-budget films; and is a self-proclaimed super fan of
Weezer and the Smiths.
When he's not killing the dance floors, the Toxic Avenger works with his side
projects: the Black Milk, an electro rock band where he plays guitars and
synthesizers; and Ed Wood is Dead, "a band that celebrates B-movies via hiphop
music," says the Toxic Avenger.
Signed to Los Angeles-based IHEARTCOMIX Records in March 2007, the
Toxic Avenger has recently finished his first U.S. tour with label boss DJ
Franki Chan and has released his debut EP, a vinyl-only release featuring
Toxie's self-produced work, both original versions and remixed tracks and has even more to come. Stay tuned...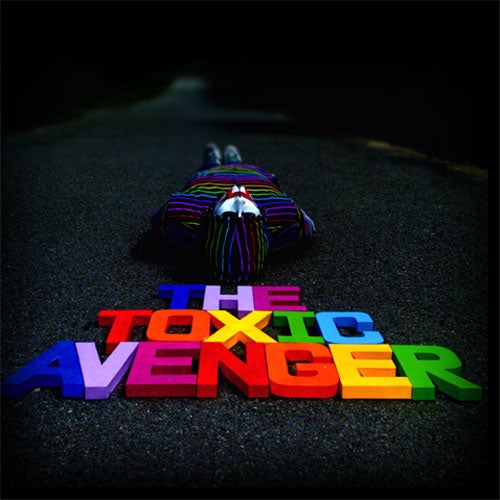 Release
Superheroes 2007 / Escape Re-Issue (Bonus Track)