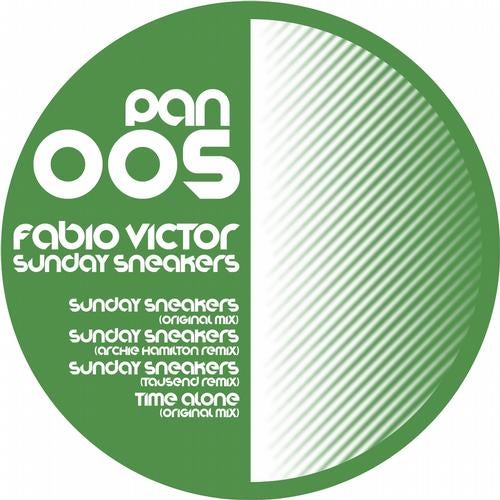 PINS AND NEEDLES are proud to present their latest release and after the huge success on the last one we keep the vibe going with another massive EP. This time we have Romanian DJ/Production talent FABIO VICTOR with his EP SUNDAY SNEAKERS. With releases on labels such as Microtech Records, Baile Musik, Loca Music and many others, FABIO VICTOR is set to become another one of Romania\'s much respected electronic dance music acts. The two track EP SUNDAY SNEAKERS is Deep House at its best and with its unique style and sounds, it perfectly works on any dancefloor. The main track SUNDAY SNEAKERS is as deep as it gets with a percussive drum beat, a groovy baseline pattern, soft chord stabs and a weird but wonderful main hook. The second original track TIME ALONE in the other hand is a little bit more aggressive with its pumping beats, crunchy synth lines, a massive baseline and on top of it a modulated synth hook which lifts this track to another level and makes it the perfect bonus track of this package.
On remix duties we have Pins and Needles favourites ARCHIE HAMILTON and TAUSEND. Archie\'s reinterpretation of SUNDAY SNEAKERS is completely tailored for the dancefloor whether it is 11pm or 6am in the morning and just gets your booty shaking with its groovy beats, catchy sound patterns and smartly arranged effects whereas TAUSEND\'s remix clearly reflects his much anticipated and popular production style with deep and minimalistic House beats, smooth string patterns and massive, unexpected drops.
After all the whole package is without a doubt a must have for every Deep House lover and with its musical diversity it won\'t disappoint on any dance floor!




\'Fabio Victor - Sunday Sneakers\' is available on all major download sites worldwide such as iTunes, Beatport, BeatsDigital, Trackitdown and many more!!

\'Fabio Victor - Sunday Sneakers\' - All music Produced, Engineered and Mixed by Fabio Victor. Remixed by Archie Hamilton and Tausend. All tracks mastered by Chase Buch at Harcourt Studios.


For more information about the release as well as all other inquiries check out our website at:

http://www.pinsandneedlesrec.tumblr.com

or simply contact us by email at pinsandneedlesrec@gmail.com.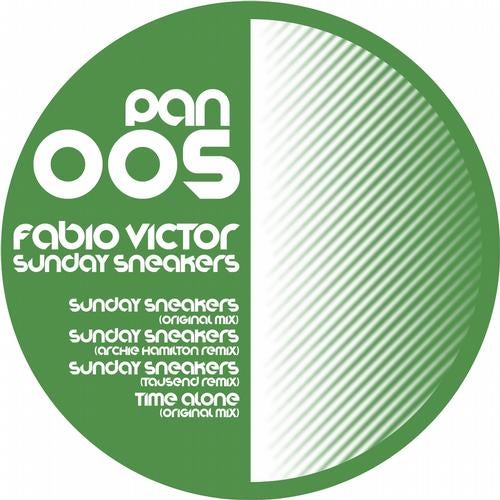 Release
Sunday Sneakers