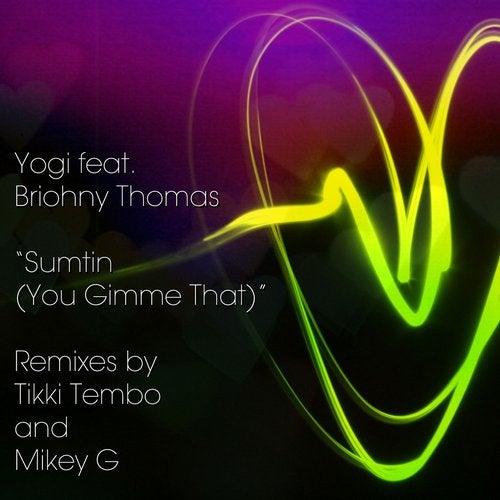 Sumtin (You Gimme That)
Yogi feat. Briohny Thomas
Shifted Music
SHFT533
Release Date - 12.24.13

A rare house music Duet featuring the vocal talents of Yogi (Random Soul) and Briohny Thomas. Remixes by Sydney's Tikki Tembo and NYC's Mike G.

Tikki Tembo Remix: Channeling the twilight hours of an underground warehouse, this mix takes us back to the early days of house music. A classic pulsing bass line that soothes as it moves, yearning vocals that caress you on the dance floor and beats as thick as grandma's ankles.

Mikey G Remix: Like a decorated hero, this tune wins the award for bass line excellence. A bouncy, deep, soulful ride on a velvet black pearl - there's 'sumtin' about this jam.

Tikki Tembo Dub: An enticing minimal dub with plenty of space to roam and a thick blanket of old school sub tones rounding out the invitation to dance. The 4am pleasure cruise has just left dock.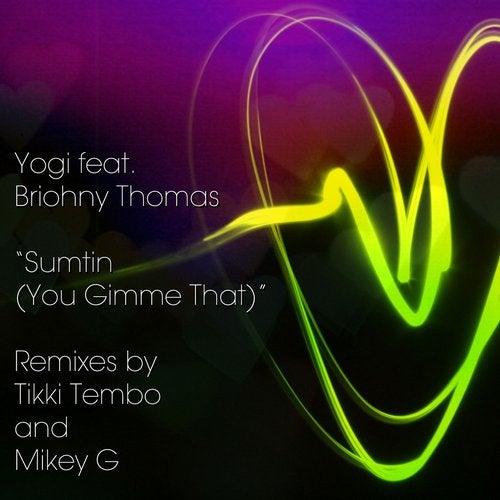 Release
Sumtin' (You Gimme That)