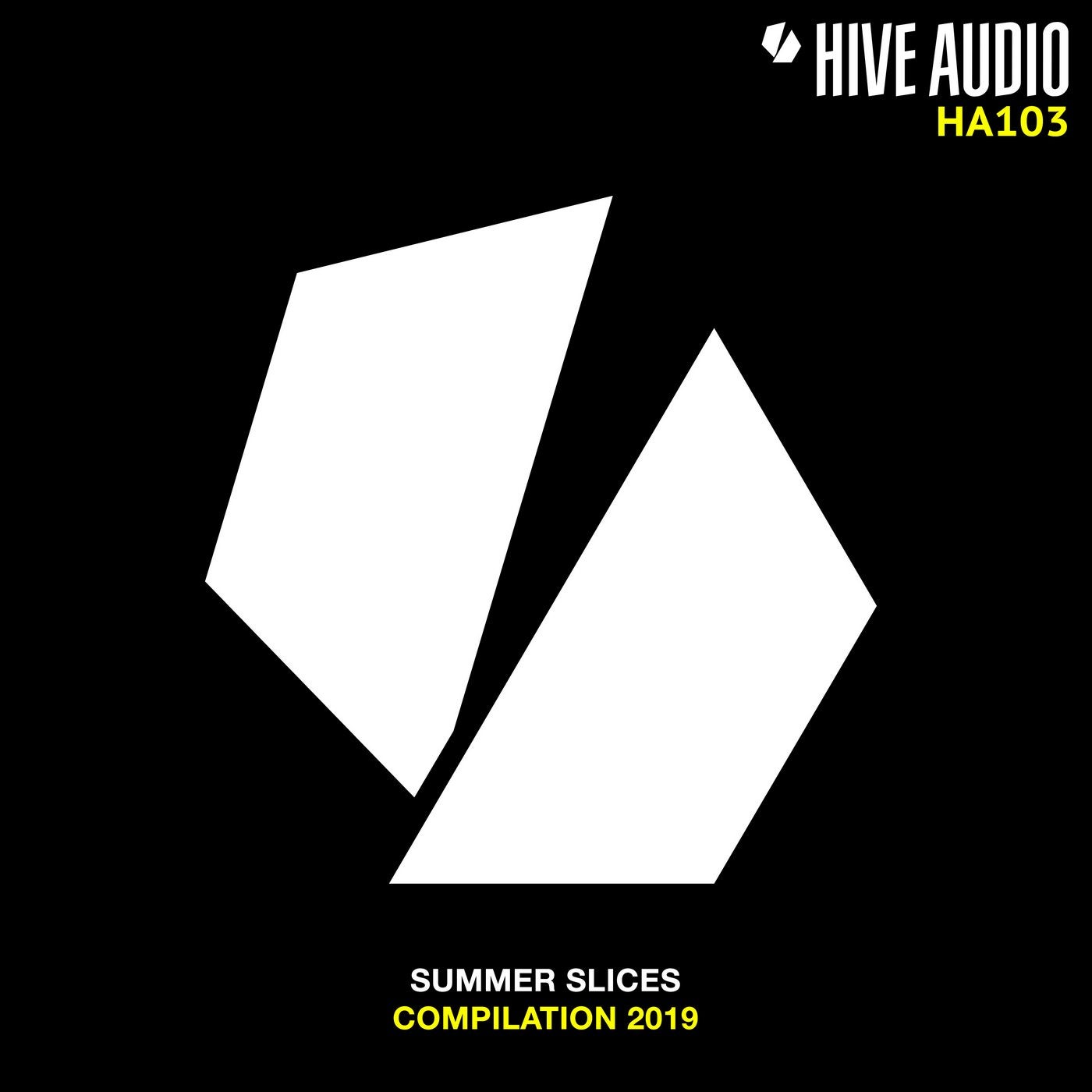 Release Date

2019-08-30

Label

Hive Audio

Catalog

HA103
Welcome to Summer Slices 2019 - this years mid-summer edition and overall extended compilation showcase featuring a whole bunch of 17 formerly unreleased tracks catered and crafted by established Hive Audio artists, fresh faces as well as long time friends and colleagues for pure, unlimited dancefloor pleasure. Join the ride!

In for an opening tune is Mikhu's musical serving named Kuma - a cut exploring the groovy, lively and well positive side of the TechHouse genre whilst being reminiscent of those warm, organic and slightly dubbed out classic MinimalHouse vibe which ruled dancefloors around the world in the mid noughties.

Following up is Juzz' Moving On presenting a highly seductive DeepHouse groove alongside sparse, dubbed out FX, classic, multilayered vocal samples as well as a straight forward hi-hat figure and an overall spatial attitude perfectly crafted for the wee hours in an intimate club setting.

With Medusa we see David Aurel paying homage to a creature of ancient mythology, bringing on the mystique in terms of tripping, processed and cut up female vocal samples atop a muscular TechHouse foundation that's surely about to find its way into many peaktime sets for a reason.

Furthermore Kellerkind is about to Break It with a cascading load of raw, vintage synths, lovely 80s references and hefty NuDisco grooves on each and every neon-lit dancefloor across the globe, bringing back the vogue, fancy fashion and shiny cocaine glitz for a reason.

SOAME keeps up with the introduction of glitz and glitter in the pumping TechHouse outing that is Rise, a cut garnished by all-embracing bass wave modulations and funky melodies as well as a sexy little swing for the ladies.

The subsequent cut Praying by Pazkal brings on the heat on the dancefloor with a marching Tribal- / Latin-infused House attitude, brooding, ever droning bass movements and dark'ish male vocals for an extra thrill adding up with the tunes' slightly acidic synth modulations.

Amygdala by La Baaz & Mar Dean sees the production duo embark on a well bouncy MinimalTechno tip, driven by haunting, ghostly sweeps, panoramic build ups, oldskool HipHop samples and a lively NuDisco- / (Neo)Cosmic-infused synth line moving and meandering towards punters paradise.

Going into FreeFall V2-mode the studio pairing of Manon featuring Gitali experiences twisted communication transmissions from another dimension before the most uplifting MinimalHouse beat ever alongside off-kilter sound warps spreads joy and genuine love, no matter where and when this cute little cut is played out.

With Das Neu producer Balthasar Freitag presents a sweet amalgamation of heavenly female vocals, big scale panoramic synth pads, tribalistic percussion sequences with a balearic twist and cinematic (Neo)Trance for most beauteous sunrise sets and moments in love.

The next duo to come is Hive club resident Vanita featuring Haptic whose conjunctional tune Blindsight is a secret late night weapon for melody-loving TechHouse DJ's, (Neo)Trance lovers and conspiracy theorists alike with its overall mystique and beautiful melodic features.

The MDMA *Jack Rhodes Remix of Animal Trainer's original tune weighs in a deeper, once again highly melodic feel for early morning sessions, perfectly combining club-focused grooves and song structures to a well-vibing effect.

Furthermore Anthik's Amare speeds up things for followers of all things highly detailed MinimalTechno only to evolve into another dreamy, slightly even balearic anthem for fans of melody-infused TechHouse with a dreamy piano twist.

Berlin-based electronic music heroe Smash TV and his contribution XY bring on a massive wave of Tribal heat in combination with iconic House stabs and candy-coated, hyper-dreamy Disco breakdown sequences for a well sensual, tender dancefloor experience.

With El Baile Y La Lluvia by Trinidad feat. Mono Abe we're switching gears again, this time towards full on romanticism and sweet melancholia with a Caribbean percussion touch whilst the track is balancing the line between TechHouse, Romantic House and SlowHouse, bringing together the best of these genres for damp late summer nights.

Following up is Garance's contribution named Izeni, fusing heavenly, Trance-inducing atmopsheres, ethereal background choirs, gooey, melodic Acid lines and beautiful string arrangements atop a super solid, yet tender TechHouse foundation.

Lost Fundamental by FEM Ensemble introduces more of an epic DubTechno vibe to the (Neo)Trance genre, bringing forth scattered, intense melodies and nervous atmospheric movements oozing nothing but pure mystique for the open air posse.

Finally the concluding cut Captured In A Clockwork, a contribution by Matija & Richard Elcox, takes us on a journey into an ever morphing tropical rainforest, employing real field recorded bird samples as atmospheric additions to its floating, deep Intelligent Techno vibe and soft, spiralling pads for a lovely closing.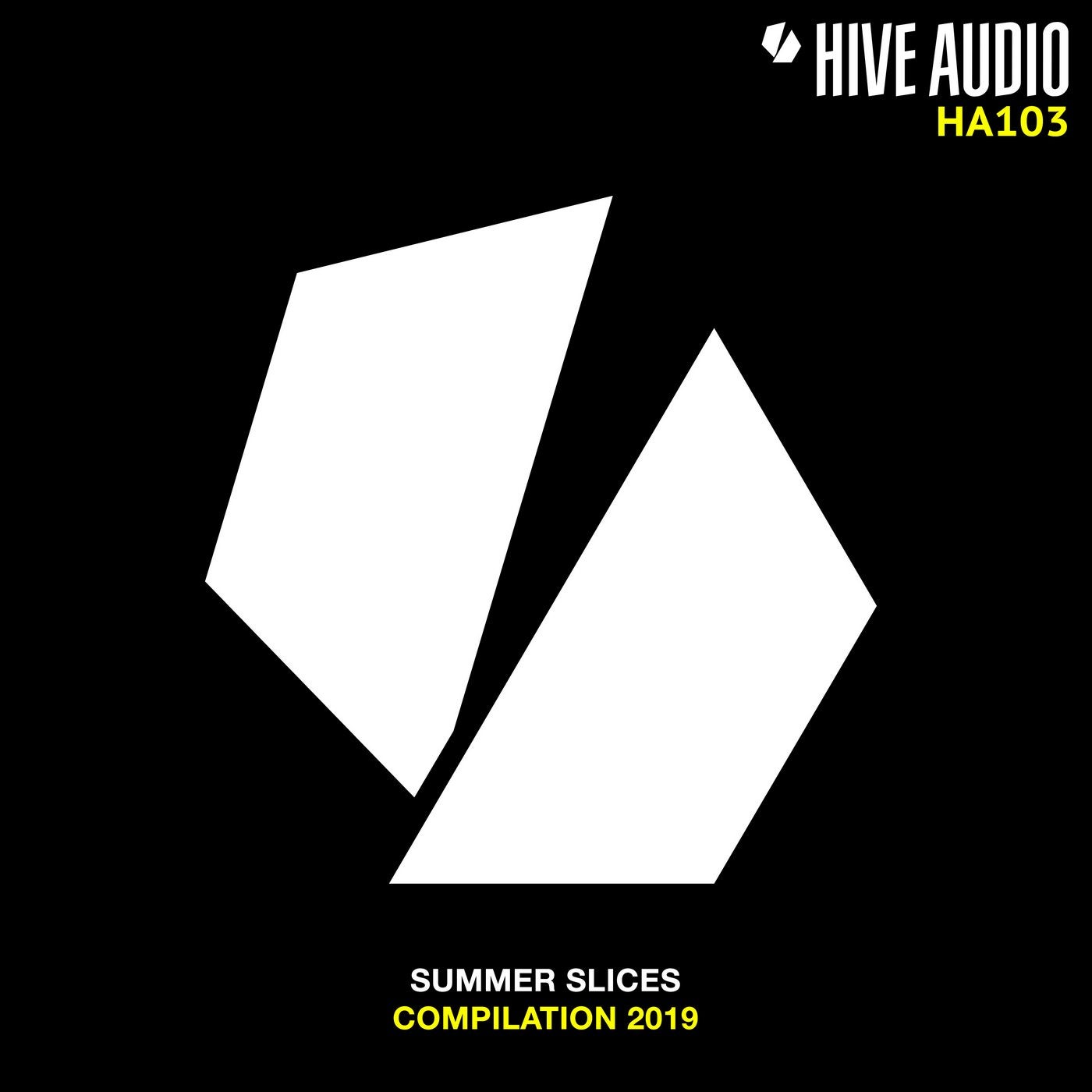 Release
Summer Slices 2019
Various Artists

Release Date

2019-08-30

Label

Hive Audio

Catalog

HA103