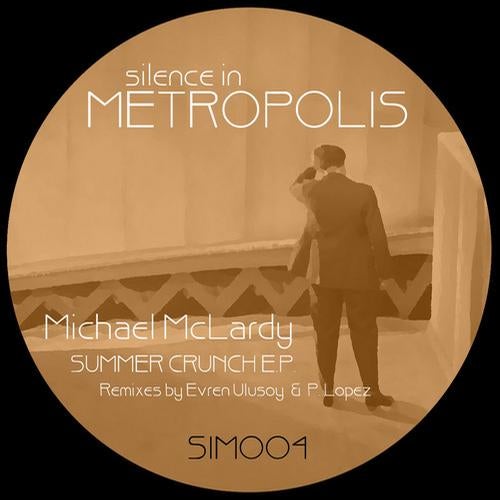 Very Early Support From:
Osunlade, X-Press 2, Kellerkind, UGLH, Johnny Cade, Nikko Gibler, Nick Holder, Brodanse, :terry:, Simone Giudici and more.

Silence In Metropolis aims to act as a hub for new artists breaking through; artists who mine a forward thinking vein of deep house, techno and the many shades in between. For their 4th release they turn to UK talent Michael McLardy for two original tracks and two remixes, one from P Lopez and one from
Evren Ulusoy.

So far Mclardy has appeared on labels like Alive, Save You and Deso with a cultured house sound, and first track here Summer Crunch follows in that good stead. Its a slow and low slung groove detailed with deft little jazz chords, bird sounds and plenty of loose limbed percussion. The effortless melodies suggest McLardy has classical piano training under his belt and the vibe overall is one of pure late summer, early evening bliss. The remix comes from Turkish Beatport Chart topper and Moodmusic associate Evren Ulusoy. He redesigns the track for more energetic moments on the dancefloor. His kicks are a bit more upright and propulsive and the pads are that bit more rigid, bringing with them a nice bit of organic and musical funk.

McLardys other original Motorcycles again shows the mans ability to craft low-slung and louche grooves with plenty of human roughness and genuine warmth. This one features a dumpy kick drum underneath and a melange of percussive clicks and ticks up top. Its sensuous and slow burning house music that you can really feel in your bones.

Dogmatik and Tirk producer P. Lopez from Paraguay goes in on the remix this time. Having had support from the likes of Groove Armada and Maya Jane Coles in the past its no surprise his version is a deep and groovy interpretation with clever use of filters to build tension and a fine driving bassline propping the whole thing up.

Staying true to their mission, with this EP SIM have introduced us to some fine new talents and easily loveable new house sounds.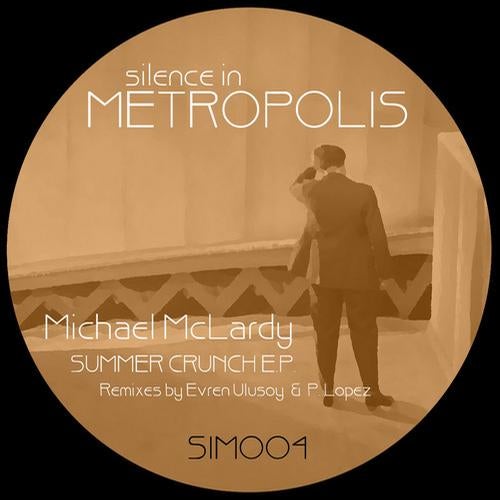 Release
Summer Crunch EP