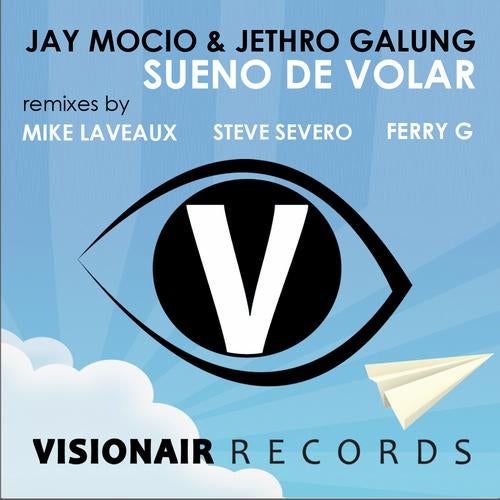 It feels already like summertime here at Visionair Hq seeing all the titles which are provided by our artists. With Jay Mocio being busy in the studio with Jethro Galung he delivers Sueno Do Volar. In English it means Flying Dreams, but don't let the title fool you. This pressing is one Solid Release from these guys. This track has a future like sound to it!



with a repetitive, uptempo feel using digital percussion the track builds up to a smooth break. Gliding strings do take you away on that dreamflight, bringing you down after the main build up and the climax with that 'machine-like' rhythm. Great Tech-house release on Visionair Records.



mike Laveaux Remix

label boss Mike Laveaux joins the guys on this album. Mike Laveaux enhanced himself with his last solo release Monaco Nights which was picked up by huge names such as: Roger Sanchez, Sander Van Doorn, Dj Jean, Thomas Gold, Kid Massive, Nino Anthony, Bobby Burns and many others. And got big ass airtime by Dennis Verheugd (radio 538) in his Powermix Radio Show! Mike's sound is getting bigger and international and it's starting to get noticed.

for this release he provides with an addition to the pack. Using the original main sound as the hook, this club banger keeps on spitting those vibes at you. Keeping it clean, Mike has chosen for a minimal approach. Building up in the break, using all the original pieces, to hit you once again with that signature famous low-end frequency! This sound is already being picked up in the clubs.



ferry G Remix

visionair Records love the sound of this producer/remixer. Ferry G brings us, once again, a big fat remix. Using those broken beats for rhythm he puts the track more in those latin beats, together with the restructured original piano hook, he hooks us up and it Rocks! After the break a supercatchy synth-line enters the scene, together with more drums, this is an all-round remix, ready for any dance-floor.



steve Severo Remix

this well-known talent at Visionair Records surprises us with this remix he provided us from the Jay Mocio ft. Jethro Galung original work. A really super cool, almost unreal piece of work. Anybody who knows something about producing will hear it takes hours to restructure samples this way and the result is Amazing!

we can only say: Check This Out and listen to this Bag Of Tricks by Steve Severo.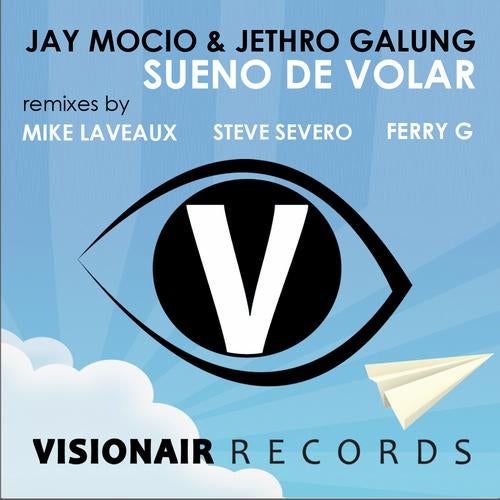 Release
Sueno De Volar