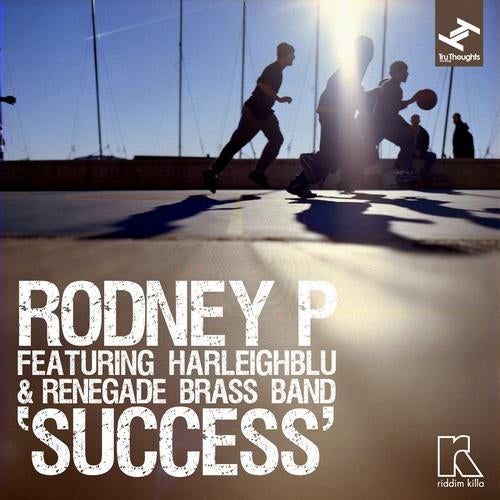 In a welcome return for the inimitable London flow of Rodney P aka Riddimkilla, "Success" sees the industry veteran dispatching the haters, with a brilliantly unshakable chorus brought to life by Harleighblu's charismatic caramel tones; the track resembling a crash course from master to protege in light of the steep upward trajectory of Harleighblu's career.

Rodney P is currently flying high, more than 20 years after he entered the game; recent live work with Dub Pistols and an acclaimed LP with Zed Bias and Fallacy as Sleepin' Giantz were followed by the release this summer of 'Gangster Chronicles: The Definitive Collection', the deluxe reissue of the seminal 1990 London Posse album. Gaining press support in The Wire, The Quietus, MOJO, Uncut, DJ Mag, The Mirror, The Big Issue and more, plus radio play including Rob da Bank (BBC R1) and Don Letts (BBC 6Music); this great release has switched a new generation on to this most influential of UK rap records and its creators. Rodney P was also recently recruited by SB.TV to curate Skooled By, a popular new video series featuring exclusive performances from some of the most legendary MCs around; and he is working on more new solo material for release in the near future.

A major fan of Harleighblu's unique and irresistible soul voice, Rodney P endorsed her talent right from the beginning, sparking a two-way collaborative relationship. Making regular guest appearances in Harleighblu's live shows with her ten-piece band, the rapper has also been known to borrow elements of her killer live set-up (including Renegade Brass Band, who provide the compelling horn section on "Success") to spice up his solo gigs.

BIOGRAPHY:
Rodney P (born Rodney Panton in Battersea, London) is an English MC who entered the UK hip hop scene in the 1980s. He started out as a member of the London Posse, one of the UK's first home grown hip hop acts who were highly influential in the development of the genre. Rodney P has had one of the longest and most respected careers in UK hip hop. Also known as da riddim killa, he cites the reggae he heard while growing up as a second-generation West Indian immigrant as an influence on his dub-heavy music.

Meanwhile, Harleighblu has found her currency as a guest vocalist and co-writer rising, with a slew of collaboration requests from Shy FX, Eats Everything, 16bit (Chase & Status's MTA Records) and others who cannot yet be revealed.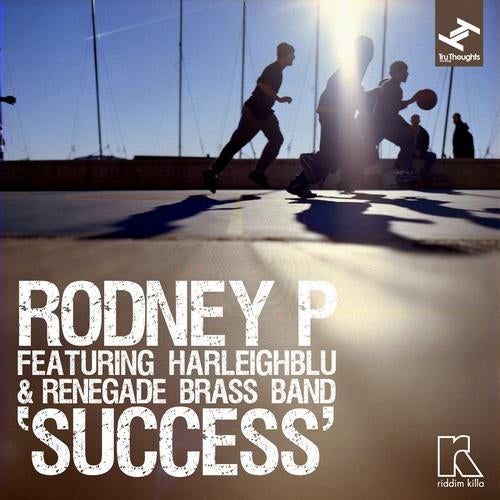 Release
Success (feat. Harleighblu, Renegade Brass Band)