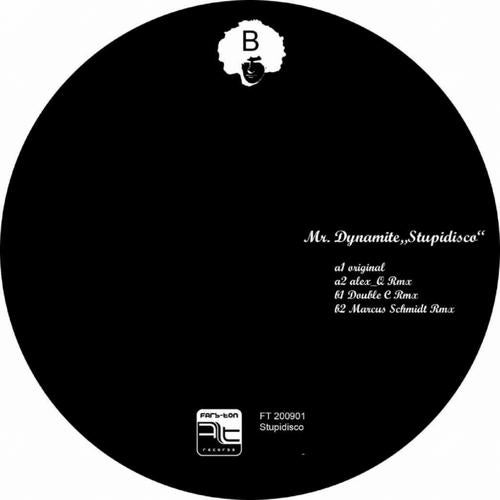 Mr. Dynamite – Stupidisco EP – Farbton Records

Farbton Records are really pushing forward in the first quarter of 2009.
(early support by Andreas Henneberg and Pierce)

With the Stupidisco EP from Mr. Dynamite they got an excellent 4 Tracker with the goal to
stir up your crowd. The Alex_Q remix comes with a nice reduced melody, deep synths and a
warm touch of danceable soul like we know him from his last release "Mejis".The Double C
Remix is a great piece of work with a charming southern state accent vocal, is an official
approved floor monster which kicks ass for sure. With the Marcus Schmidt interpretation you
will get a techy piece of music, which includes a strong and crispy Bassline which keeps your
crowd dancing as well.

Every interpretation has his own voice without loosing the leitmotiv of the EP.
That's the big Advantage of the Stupidisco EP, the strength of each remixer addict to a great
piece of work as a whole. Quality Tip!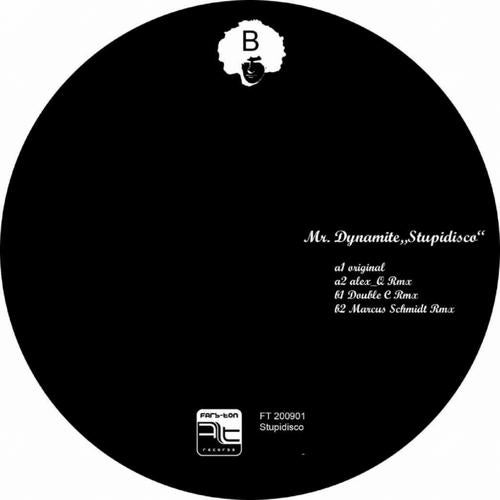 Release
Stupidisco