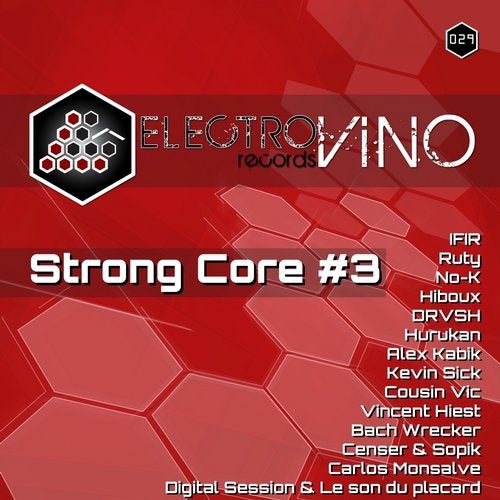 For its 29th opus, Electrovino Records offers you a massive handpicked selection of tracks emanating from various artists.
Every piece has finely been chosen for you and grouped together as a compilation under the name of: Strong Core #3.
We therefore propose for you the following artists with their respective original mix.

IFIR: I want
Hiboux: Lasttra
DRVSH: Modular#3
Vincent Hiest: Space Frontier
Digital Session & Le Son Du Placard: DJN
Ruty: Horny Alien
Kevin Sick: Salty Coffee
Hurukan: The D
Bach Wrecker: Black box
Cousin Vic: Hedonista
No-K: Captur
Carlos Monsalve: First Time
Censer & Sopik: Not quietly
Alex Kabik: Hellraiser

Enjoy the music with Electrovino Records!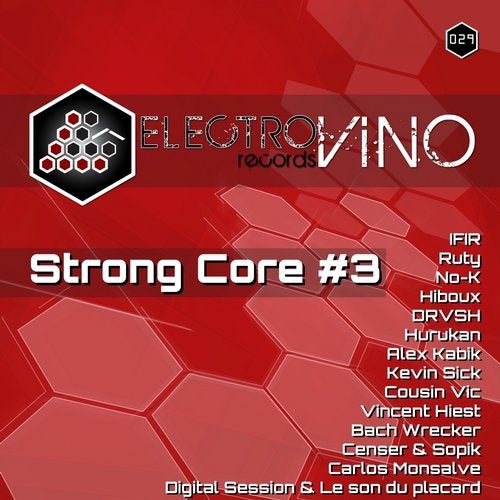 Release
Strong Core #3