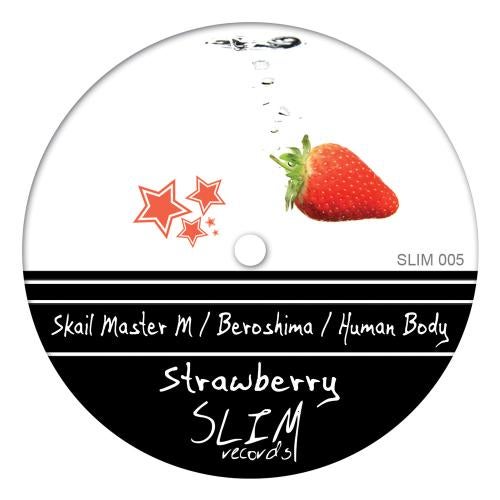 There's definitely no gap through Skail Master M creativity! Short after
the release of its explosive 'Boom EP', the prolific Swiss duet proves it
once again by offering us a brand new, brightly innovating creation:
the highly atmospheric 'Strawberry'.

Minimalistic subtleness and impalpable lightness. here are the fundamental
patterns which underlie Skail Master M latest trilogy, an aerial and slightly
vibrionnant thematic suite, ideally designed to show the impeccably balanced
association of an original composition and its two remixes. Three brilliant
masterpieces, all gathered under the 'Strawberry' refreshing banner,
confronting their similarities and specificities to emphasize both Skail Master M bright inventiveness, and the outstanding talent of the duet's V.I.P. guests, Human Body and Beroshima.

Known to be part of the international electronic scene's influential ones, the famous French pair and the Berliner edgy DJ imprint their proper style upon the single's primary track, out of which crystalline drops of pure harmony seem to emerge as a celestial counterpoint to a constant line of vibrant, buzzing waves, expertly drawn up to reveal a vivid, limpid musical landscape. A stunning creation that Human Body chose to highlight by enhancing its sonorous and rhythmical density, dressing it up with, intense, glowing colours, though without changing its deep structure, while Beroshima decided as for himself to profoundly rework the whole thing, only sparing a few basic elements to rearrange through its own personal and unique brand.
The final result, in between broad differences and close complementarity, adopts the shape of a coherent, three-party screen, organized on a crescendo mode especially designed to display an infinity of artistic and emotional facets.

A great success to come. and to discover!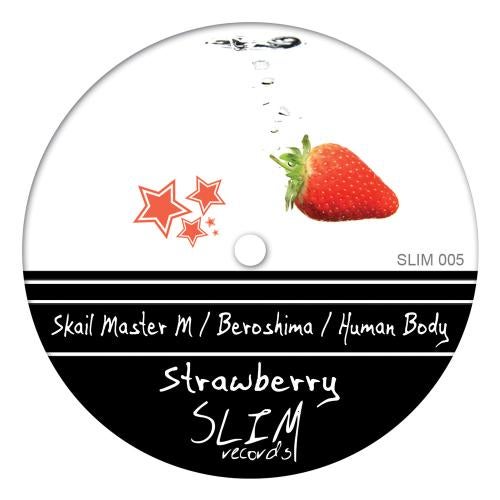 Release
Strawberry