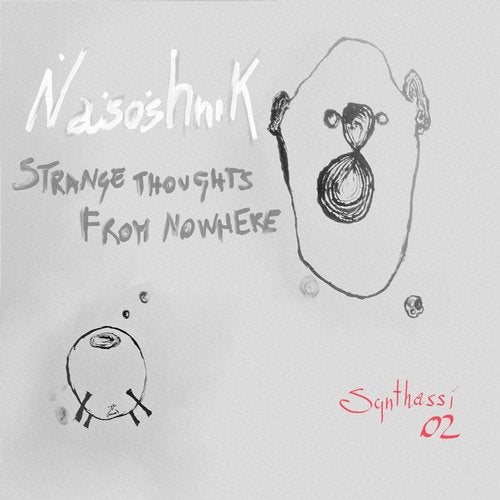 Release Date

2018-03-08

Label

Synthassi

Catalog

SYNTH02
The title "Strange thoughts from nowhere" takes inspiration from one of my mate's sentence.
We were having breakfast in a hotel and i said to him: "Imagine that from this boil of hot water You take a yellow, warm scrambled eggs"
Then he asked me: "fuck! how can you think so strange things like these from nowhere!?"
-
Cma (The Moth):
"Imagine...
...The night.
High branches of grey poplars full of the white, falling down (tree's seeds)...
The Moonlight lights the moth fluttering the wings and flying between thinnest branches of the upper branches of the tree..."
-
"Rury" is a very mysterious sound... This track describes a special strange time in my life, when I rent a room in an old dark flat in which sometimes,during the night, I used to wake up because of the loud noises coming from the broken water tubes in the bathroom.
-
The word "Bobocko" is the name of a monster/ghost with whom my grandmother used to scary me when I was a child.
-
"Malwy" means hollyhocks flowers - this track has been made when I was in UK, and the title takes inspiration from my evening walks across the quiet avenue
-
"Dobry Sen" is a illustration of deep human dreamly journey.