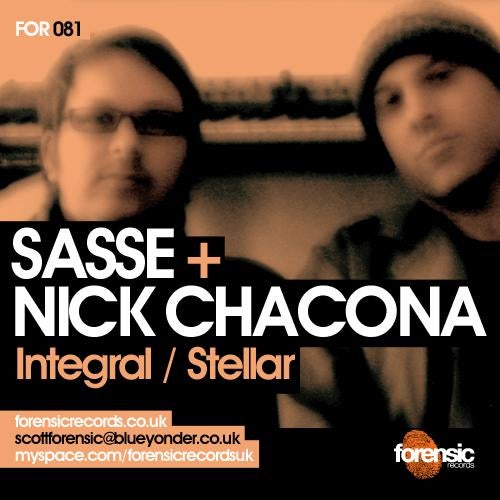 Forensic neatly passes 80 releases with a deep tranquilising house EP that oozes with sub-euphoric warmth from Mood Music's Sasse and Nick Chacona. The collaborative EP is a strong layering of percussive moods easing through elegant synths with unfeigned adaption on modern deep electronic music.

Having just released his second studio album, talking about Sasse and his Mood Music imprint means looking back over a decade of solid contributions to the house music scene, with both Stellar and Integral echoing a deep America mid-90's production style with hearty deep house roots. Chacona, being born and raised in New York is no coincidence.

"Stellar" is kept moving along by a uninterrupted wave of pads and stabs that carve and swirl through the west coast scene of tight deep congas; parallel to subtle effects guiding the track to swell and dive.

Steeped in a casual groove, "Integral" manages to conjure up a sense of restlessness, well suited to a dance-floor with its deep repetition of undulating keys rising to an attention-grabbing bassline drop.

Between holding down residencies at Berlin's Panorama bar and gigging around New York's finest establishments, the pair have lent traditional house vibes to sustained atmospheric strings that grow around a well rounded and groovy bass line.

The dub of "Integral" elevates the mood to a more peak time dimension with brilliantly building tension. A neat arrangement of opened synths with a Berlin house feel accompanies deep winding patterns around the snippets of vocal.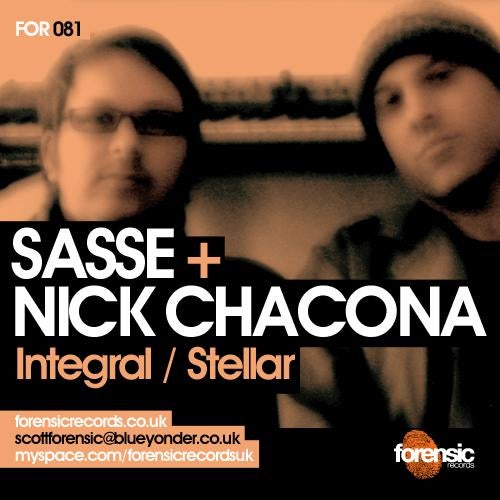 Release
Stellar / Integral