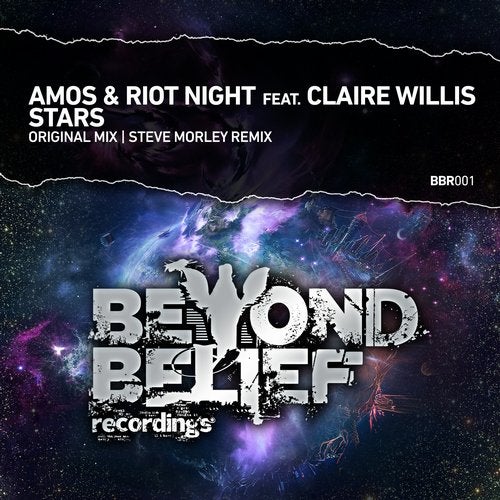 Beyond Belief is a brand new label owned and managed by Liverpool-based duo Amos & Riot Night, whose aim is to showcase high class Uplifting and Tech Trance from established and up and coming producers from across the globe.

Kicking off the label in style are label head honchos Amos & Riot Night who deliver a sublime peak-time vocal Trance number with the stunning talents of Newcastle based singer-songwriter Claire Willis. Tough rhythms and aggressive basslines instantly set the original mix in overdrive mode from the off while Claire's warm vocals really compliment the intense drive and roof raising melodies.

On the flipside, we are delighted to welcome Trance legend Steve Morley, who delivers a more atmospheric, yet driving, take with his remix allowing Claire's vocals to really shine. The break is a lot more 'epic' sounding while the melody takes on a more Uplifting angle but equally maintaining the same power as the original.

For a first package, this instantly sets the standard in what Beyond Belief aim to achieve by releasing high energy Trance but with each mix being different in its own right. This is not to be missed and we hope you enjoy this debut release.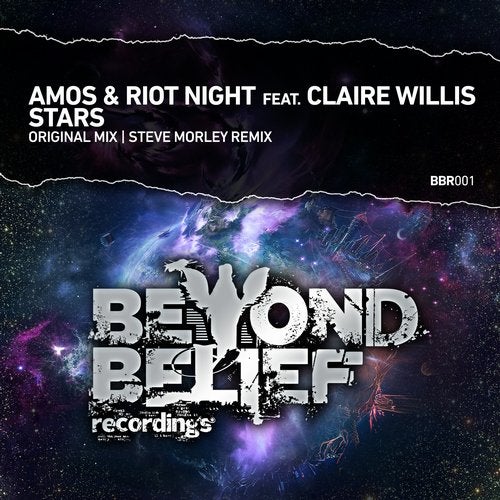 Release
Stars