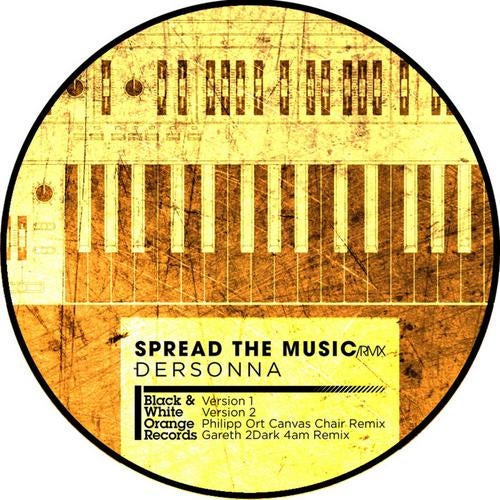 Release Date

2010-04-26

Catalog

BWO033
Spread The Music - Dersonna

Version 1
Version 2
Philipp Ort Canvas Chair Remix
Gareth 2Dark 4am Remix


BLACK&WHITE ORANGE RECORDS proudly presents its latest remix package Spread The Music from Scottish House/Tech House producer Dersonna. Already a common name in the Scottish dance music scene Dersonna has released EP's and remixes on labels such as Couture, Label2net and many others. His unique production style is surely reflecting in his latest work Spread The Music too. Both versions have been finely tuned by the man himself and are banging productions each in its own way. Version 1 is as bouncy as it gets and with its groovy but concentrated drum kit and percussions, thoughtfully arranged synths and quirky trumpet samples it surely is a hell of a track! Version 2 in the other hand is a deep, upbeat production with a weird but wonderful percussion arrangement on top of a banging House beat. Yet again this track does not lack in any interest as the trumpet samples and vocal effects are strangely influencing this groovy big room production.
Also the remixes have not been cut short on creativity and Philipp Ort and Gareth 2Dark have taken Dersonna's amazing production idea into their own shoes and added their preferred musical taste to the package with their remixes. Whereas Philipp Ort's Canvas Chair Remix is full of summer influenced vibes with a constant groove pattern, the Gareth 2Dark 4am Remix is a step further into his own path of deep but upbeat Progressive House productions.
Once again this remix package is full of diversity and clearly shows what Black&White Orange has to offer. Without a doubt there is one track for everyone's musical taste. Keep your eyes peeled for this release and definitely SPREAD THE MUSIC!!


'Spread the music - Dersonna' is available on all major download sites worldwide such as iTunes, Beatport, BeatsDigital, Trackitdown and many more!!

'Spread the music - Dersonna' - All music Produced, Engineered and Mixed by Dersonna. Remixed by Philipp Ort and Gareth 2Dark. Mastered @ Chocolate Factory London.


For more information about the release as well as all other inquiries check out our myspace page at:

www.myspace.com/blackwhiteorangerecords

or simply contact us by email at contact@blackwhiteorange.com.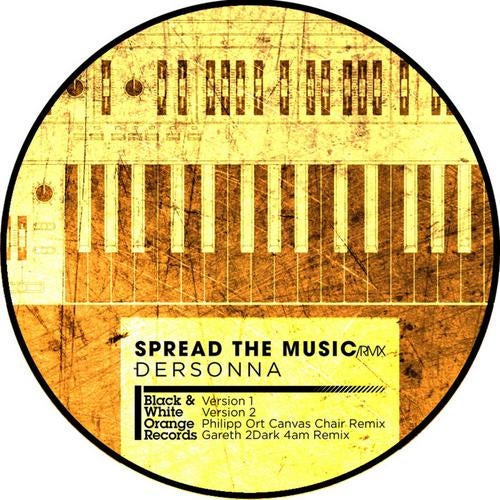 Release
Spread The Music (Remix)
Release Date

2010-04-26

Catalog

BWO033