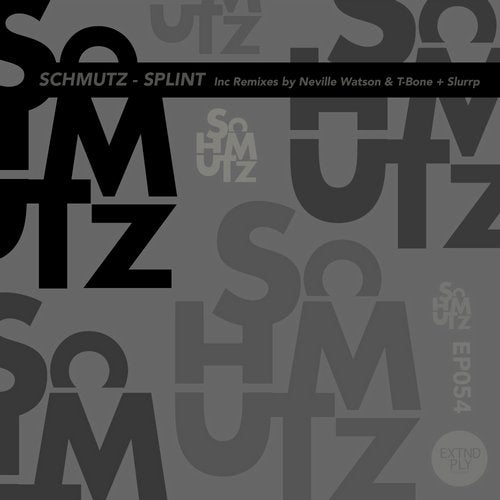 Next up Belfast duo and P-Bar favs Schmutz serve us their ace Splint track, which has been a secret weapon of ours for a while now.

Its raw Chicago house influence is plain to hear, with possibly even a polite nod to the Floorplan ethos of jacking a disco lock into more peak time regions. Splint builds and builds like a steam train and hits the spot for us every single time!!! Plus who doesnt like a dirty aul spin-back?

Extended Play fav Neville Watson steps in first on remix honors and turns Splint into a lush synth jam. A lot deeper than anything weve heard from him before but proving he can effortlessly turn his hand to any shade of house, quality.

For the second re-rub T-Bone & Slurrp bring bassline pressure to the party, jack things right up and create a breakdown that is pure club gold!

So high octane disco stabs, deep synth goodness or bassline banger, we got a range of floors covered on this one.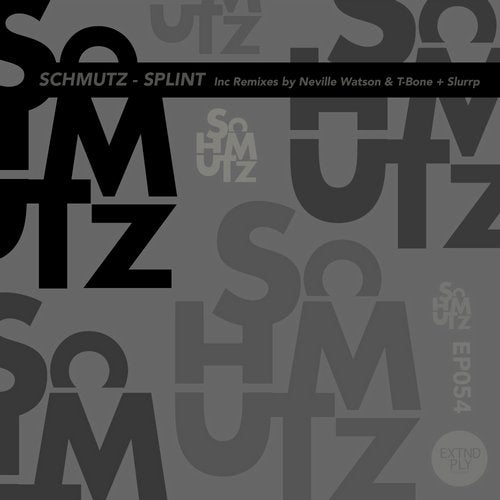 Release
Splint