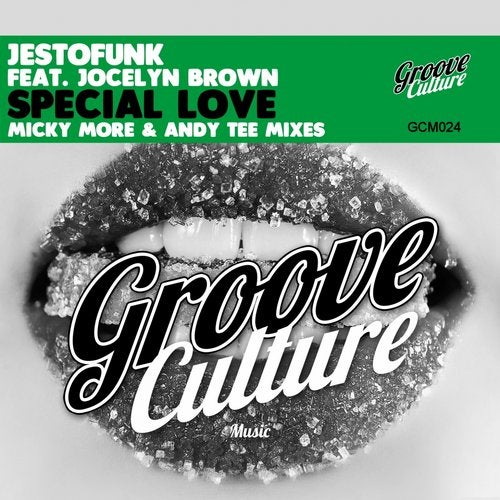 Composed by Italian legendary band Jestofunk and sung by soul/disco diva Jocelyn Brown "Special Love" is a song that still makes our hearts smile after 20 years...Groove Culture bosses Micky More & Andy Tee delivered new great remixes of this timeless tune: the package includes Club Mixes and Jazzy mixes. Quality smooth production for the real house music lovers. A must have, already received supports by: Hector Romero, Brian Tappert, Dimitri From Paris, Terry Hunter and many more...

FEEDBACK DJs
Brian Tappert: Love the new mixes, really good.
Hector Romero: Stunning piece of work!
Melvo Baptist(glitterbox): I like it.
Dimitri from Paris: Very Nice.
Terry Hunter: Serious.
Grant Nelson: Hell yeah ! A great record made even better.
Lenny Fontana: i like it a lot.
Ron Carroll: A Good Time Groove.
Kenny Carpenter: Loving this!
GrooveAssassin: SLAMMMMER !
Fg chic: Will Support!
Joe Smooth: Great vibe and excellent vocal performance.
Erasmo 105 Miami: Love it
Bobby & Steve: feeling it.
CJ Mackintosh: very nice rework.
Dr Packer: Awesome stuff.
Dj Pippi Ibiza: Very nice.
Opolopo: Very nice.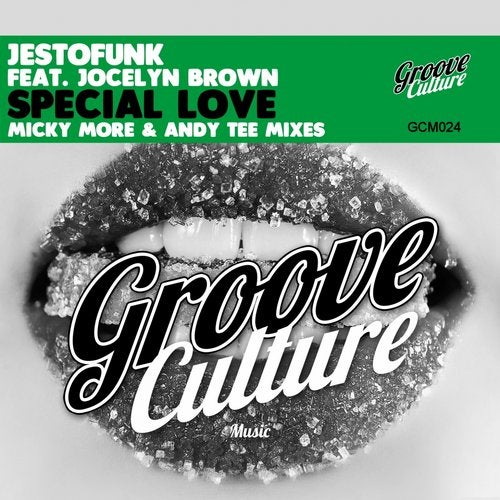 Release
Special Love (feat. Jocelyn Brown) [Micky More & Andy Tee Mixes]