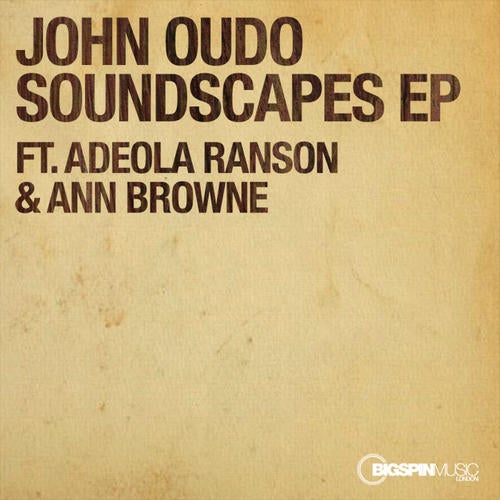 All tracks Written, Produced & Appanged by John Oudo
Songs, Lyrics & Vocal Harmonies Written by John Oudo
Vocals: Adeola Ranson & Ann Browne
Instrumentation: John Oudo
Mixdown Engineer: Toni Economides
P + C Bigspin Music London 2010 all rights reserved.

www.bigspinmusic.com

John Oudo presents "Soundscapes EP" The first in a series of double EP's forthcoming on Bigspin Music.
TWO different tracks featuring TWO different vocal artists in ONE package !!
This EP gives an all round musical assult to tick all the boxes.

"Whats That Sound" is a powerhouse vocal, featuring Bigspin music favourite, Adeola Ranson & comes at you with powerful big vocals from the offset.

"Cant Stop Believing" takes on a deeper approach & is the debut vocal from the unique sounding Ann Browne on Bigspin Music.

This EP is a must have for the CD wallet !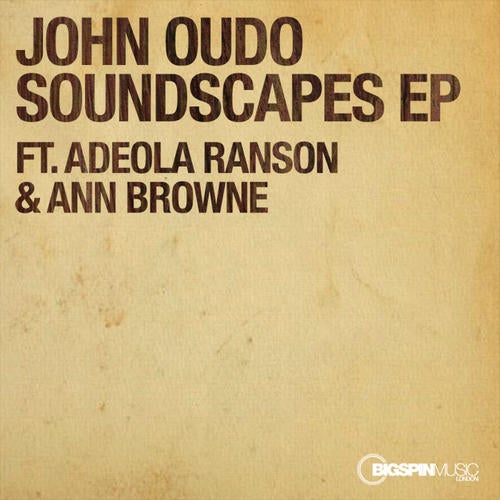 Release
Soundscapes EP - feat. Adeola Ranson & Ann Browne