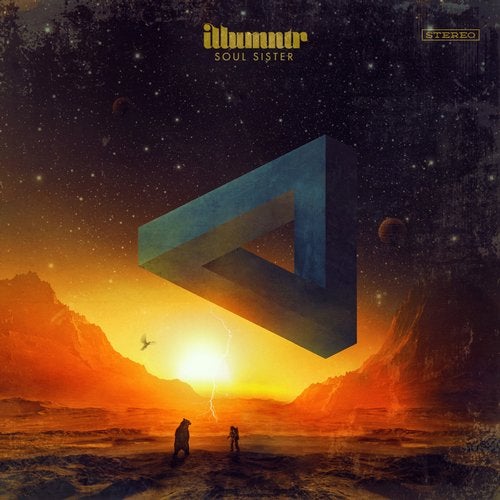 Release Date

2014-07-07

Label

Lowtemp

Catalog

LT021
To understand truly where the story begins, know that souls who incarnate as human beings lose many of their karmic memories and much of their cosmic knowledge when they first arrive on earth. It's always a journey to get back to who we really are.

I am an only child.

Six years ago, my path crossed with that of a woman who professed the ability to contact the spirits of the non-living. She also claimed that she could communicate with a living person's "higher self." Intrigued, I asked her to do these things for me.

From her, I learned of the bear: a deeply wounded soul who, lifetime after lifetime, drives away anyone foolish enough to draw near. She explained that many lifetimes ago, when I first made his acquaintance, I came to understand that he was in dire need of wise encouragement and healing if he was ever to dismantle his suffering. With blind compassion stirring in me, I decided to assume this responsibility myself, no matter how many lifetimes it might require. I decided to become his illuminator. I've returned to human form countless times-including now-to see the task through.

I also learned that the bear is not the only being with whom I've made repeated trips to Earth. The woman explained to me that my soul has a sister-a spirit who joins me as my human twin every time I reincarnate.

Strange, given that I arrived on this familiar and beautiful planet alone.

The woman's heavy words carried little weight with me until later, when I related them to my mother. Before I had finished speaking, I understood that something mysterious and bizarre and possibly very real was afoot: my mother's face had turned white. When she regained her composure, she confirmed the improbable: during the first trimester of the pregnancy that resulted in my birth, there were actually two of us-twins, a girl and a boy-preparing ourselves to become human beings once again. She had never once revealed this fact to anyone else.

Where is this sister of mine, if not here on Earth with me? Why, after all of the lives we've lived together, did she stay behind when I incarnated this time?

What was that? Did I hear a voice?