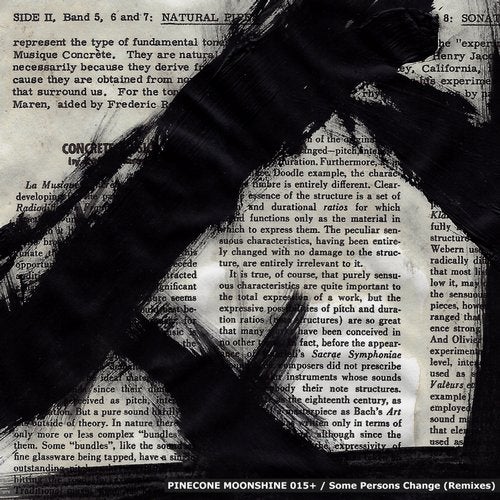 Pinecone Moonshine has re-released Some Persons Change as it was intended with all six of the 2011 remixes. In addition the original previously signed to Chase Recordings, has been released to be part of the PCMS catalog.
Nic TVG's lo-fi harmonic sounds and offbeat drumming is reworked into distinctively different tracks. Sub accents the kick drums and vinyl crackle with additional melody.
Mid-tempo rolling rhythm and subtle building from Shift contrasts Takeshi Nakamura's speedy sound collage. Parallel builds a mixture of Drumfunk meets Reinforced sound on a remix of "I'm Sorry I Puked on Your Dress" from Subtle Audio.
Equinox finds a similar sound to the original with the Doggone break. The track plays with different arrangements of melody and harmony feeling like early atmospheric Drum and Bass which wasn't afraid to take time to build.
Also included is Indidjinous's remix of Wasting Away from the One Year Anniversary EP. This new versions has some tweaks to the mixdown and a few subtle percussion changes along with a fresh mastering pass.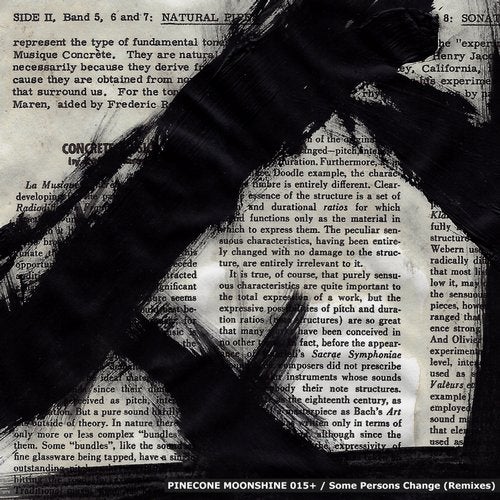 Release
Some Persons Change (Remixes)