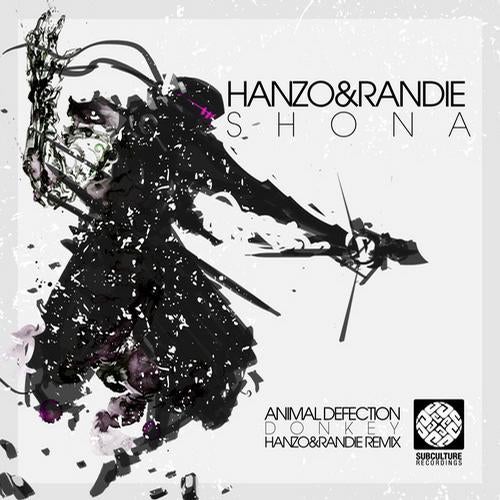 If you like your drum & bass, dubstep and electro with a European twist, Italian-based Subculture Music is for you. Co-founded by the mighty Maztek, the label brings pioneering electronic music forward into the future, and the label, run with Kalu and MC Shot, is ready to launch its new release, Shona/Donkey (Hanzo and
Randie remix).
Hanzo and Randie bring a funky, syncopated sound to their flavour of drum & bass, echoing influences like Audio, Ed Rush, Optiv and more, all of whom they have played alongside. After hooking up with Maztek and Subculture, they have never looked back. Now,
they are taking their music to the forefront, showing off their style and production techniques. On Shona, a
stirring, low-slung intro delicately glides into a strong build, before the whole thing drops down a level
with a crunchy, rupturing bassline, and some neatly understated synths and rises. The melody seeps
through underneath, as the speakers shake and the dancefloor quakes. Detailed, precise and technically
brilliant, this is above and beyond your everyday drum & bass. Essential.
On the flip, Hanzo and Randie remix fellow Italians Animal Defection's Donkey. N4mSkull and GBee's
original from last year gets updated, reinvigorated and reimagined, as a sinewy, rolling intro moves into
some electronic ground, before gathering pace to enter some neuro territory. Tough, smash-through beats
come colliding at you, forcing home the point that Hanzo and Randie are at the top of their game. This
one's all about the funk, ramping it up to ever-higher levels. Taking no prisoners, they burn down the dance
with their forceful remix, sending others running for the hills. Strong stuff.
Subculture Music have unearthed two fantastic slices of vivid, contemporary drum & bass, allowing Hanzo
and Randie to do what they do best, make bangers. These are guaranteed killers, so make sure you grab
your copies straight away.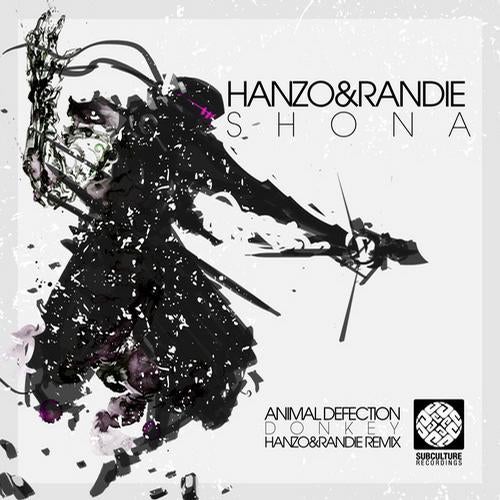 Release
Shona / Donkey - Hanzo & Randie Remix