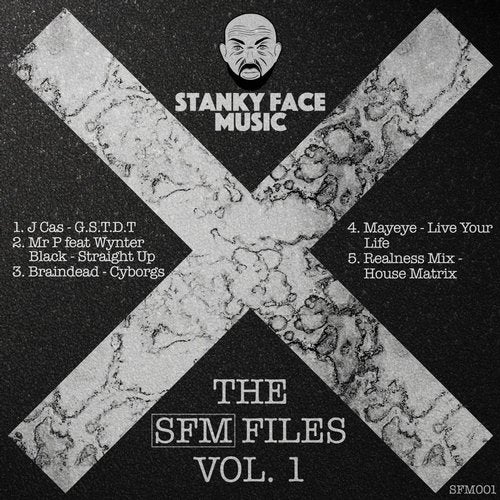 Stanky Face Music launches with a 5 track EP courtesy of MR P, Braindead, Realness Mix, Mayeye and J Cas entitled 'The SFM Files Volume 1'.

The first track off the EP, 'G.S.T.D.T' by J Cas, is one sure to have listeners & ravers alike dancing or head nodding at the very least. The bouncy but hard hitting drums play a major role in this track with a grimy bass line to boot whilst the catchy vocals will surely have you singing along, perfect for the clubs.

Second up is 'Straight Up' by Mr P featuring the unique vocals of Wynter Black, is a dark & techy track with bright synths and a bass line which is the very opposite, the drums pick up gradually before coming in hard, ideal for all places.

'Cyborgs' by Braindead is the third helping and lives up to its name, synth melodies giving you a futuristic feel, a thumping drum pattern with a crunchy snare and deep bass line holding it all together, good to drop in your set or listen to.

Fourth track in we have 16 year old producer Mayeye's 'Live Your Life'. Slick drums meshed with a bass line full of attitude, a smooth but deep one for all the listeners & ravers.

Last but not least we have 'House Matrix' by Realness Mix, a high tempo beat with 808 percussion and a fat kick drum to boot is one to set the floors alight with its old school feel.

'The SFM Files Volume 1' will be available on all online audio stores on 12.12.2015.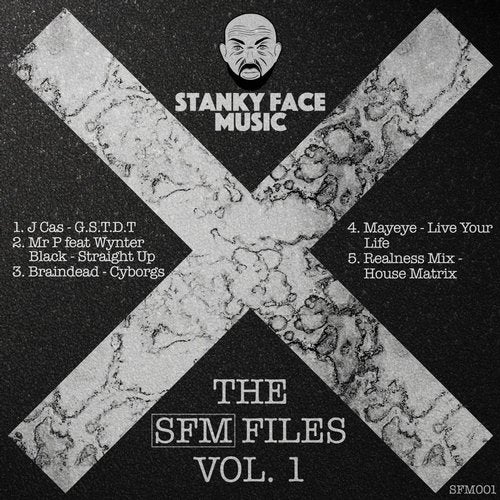 Release
SFM Files, Vol. 1