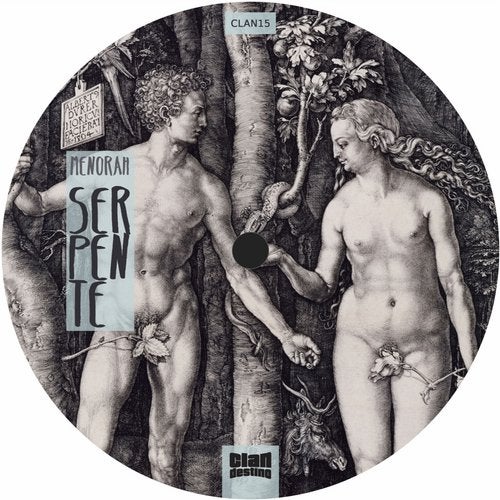 Dark, dirty and intense. These are the best words to describe Menorah's new work.
Serpente differs from his previous works, bringing more weight and distorted industrial soundscapes.
Check it out if you like artists like Marcel Dettmman, Ben Klock, Xhin, Lucy, Oscar Mulero, Inigo Kennedy, Blawan, Marcel Fengler.
"Original" and "Dub" mix mastered by Xergio Cordoba at Eternal Midnight. "Outro" version mastered by Samuel Parrela aka Menorah.
Played by Paco Osuna, Minner, Stefano Infusino, Valent., Andrew Duke, GMF (Eurobeat 2000 / Fnoob Techno), Rods.

Paco Osuna: "Will try thanks ;)"
Stefano Infusino: "Outro and Dub mix for me! thx"
Valent. : "Great release, clan destino - awesome as always!!"
Andrew Duke: "Very good."
Rods: "Original mix is sick!"
GMF (Eurobeat 2000): "Love the driving beat"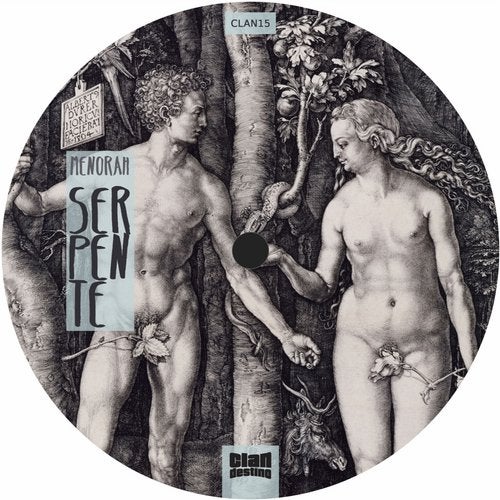 Release
Serpente