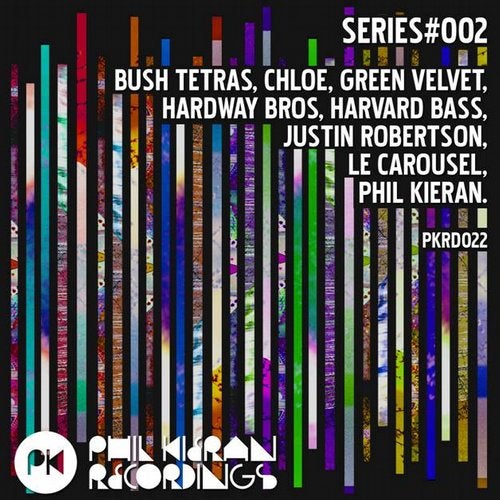 Series 2 is the second 8 track sampler from PKR, Phil Kieran's label. This is a huge package: 8 tracks of the very highest quality.
As it was with 'Series 1' there is a mix of exclusive new tracks, edits and remixes of PKR releases. Aside from Phil's own tracks it showcases other renown talents who are fans of the label and are happy to get on board for remix duties.
Series 1 brought us the likes of Jamie Jones, Marc Houle, Hrdvision, Max Cooper and Xhin. Series 2 gives us Harvard Bass, Hardway Bros (AKA Sean Johnson), Justin Robertson, Chloe and Phil Kieran, working on tunes created by Phil, and his collaboration with Green Velvet, his band Le Carousel and his reworking of Bush Tetras. These tracks have been specifically chosen by Phil himself to represent what the label is about, how far it has come, and also where it's going to. As the refrain from 'Rocket Ship' tells us 'Let me be your rocket ship, let me fly so high.'. PKR is unashamedly all about high standards.
First up is Harvard Bass with a no nonsense tear the dancefloor apart remix of Triangled, its an absolute killer !
Hardway Bros AKA Sean Johnson one half of 'A Love From Outer Space' along with the mighty Andrew Weatherall who has also a guest on PKR last year, takes on Green Velvet and Phil Kieran's Birds & Bees. Think about that: Phil Kieran, Green Velvet and Sean Johnson in one track. How could it get any better? Sean slows it down a touch and gives it a little bit of a spacey Balearic feel. Heaven.
The legendary Justin Robertson works up 'Deadstock 33s'. Justin has one of the most instantly recognizable styles in techno. The original sampled a very early Gary Numan track. Here, using that vocal, Justin makes it his own with a crisp and sharp indie edge to it.
Chloe, from Paris, gets to remix the only Le Carousel track on the compilation, and comes in with a really nice, cool and lush take on the original, while maintaining it's essence.
The last remix is from Phil himself of the absolutely massive track where he sampled New York Post Punkers Bush Tetras. In this incarnation it's given a more Joy Division / New Order makeover, a darker, moodier musical experience than the original, all 80s analogue synths.
There are also three original Phil Kieran tracks. 'Countdown' is styled for early warehouse or late panorama bar sets, slow and long but with huge power and drive. 'Bells and Bones' with a peak time house feel and the quirky 'Rocket Ship' the classiest earworm you'll hear this year, with its pitched up crazy vocals.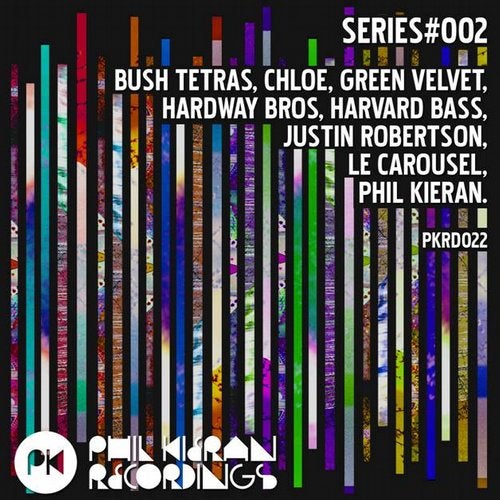 Release
Series 2