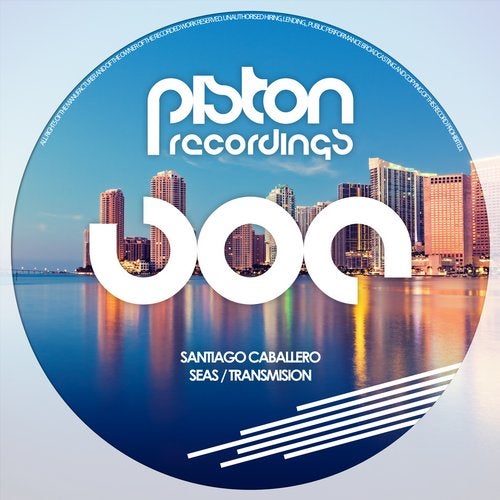 Miami based DJ and producer Santiago Caballero debuts here at Piston Recordings with the superb double A release titled Seas ? Transmision. Santiago moved to Boston in his high school years and started to play gigs where he enjoyed playing vinyl. He returned to Miami in 2010 determined to make DJing his full-time job. A year and a half of struggle almost took the fight out of him, but before he could give up, he banded together with a couple of like-minded locals to form the Slap & Tickle party brand. Caballero is a DJs DJ with one goal in mind. His reputation is built on the foundation of consistency. You can have the best set ever, but if you play just okay the rest of your nights, what is it worth? He's equally comfortable warming up a crowd that came to see a big name or playing wilder cuts for a more dedicated audience. It doesn't matter that he gets the spotlight. It only matters that the people dance. In 2018, Caballero turns his musical mind to the studio. The same high standards apply, quality over quantity. He refuses to put out a track he wouldn't play, which means you might have to wait a bit between releases, but you can bet each release is worth it.

Seas delivers a sublime groove filled with magical melodic vibes. A nice and tight drum arrangement leads the way while a deep, sub level bass shores up the low end. Soft melodies float through the groove as hypnotic sirens captivate the mind. A smooth, easy going rhythm will keep the bodies moving on the floors as the lushness and warmth take over. A serious slice that will be the perfect addition to any opening set.

Transmision intros with a cool rhythmic percussion fuelled sequence before a proper, thumping kick drum comes through. Mesmerizing melodic pads sweep across the sound as a wonderfully lush bass takes the groove deeper. Cool spoken vocals add character, blending effortlessly with the sound. A unique flavour taking in deep house and melodic techno vibes, just the tonic to add an extra spice to your set.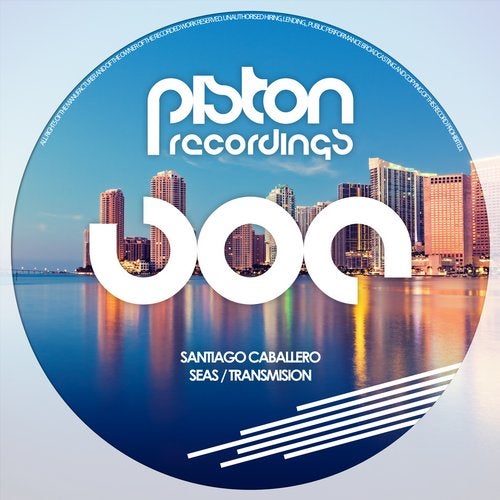 Release
Seas/Transmision