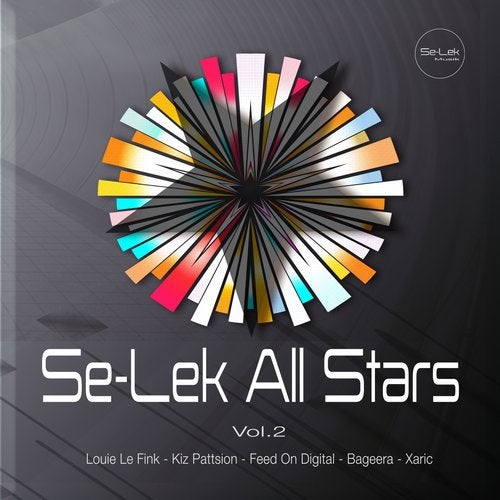 Its been a busy year at "Se-Lek-Music" so far after outputting our first release at the end of April this year.

Throughout the year we have tried to maintain a good level of consistency, productivity and a certain amount of variation within the boundaries of our focus / sound. We are please to output our final promo of the year with the 2nd additional of "Se-Lek All Stars". The first edition of this series was a very spontaneous project but fluent in construction and this 2nd edition follows suit to a degree. This is a various artist EP series that's designed to showcase artist's works on a moderate platform without the excessive track listing usually associated to VA type albums.

Featured artists on these showcases covers some familiar names from the "Se-Lek-Music" label and in some instances more established. This cross merge of emerging artists as well as more established has always been a big part of our picture and we will continue this in the years to come.
First of the featured tracks is by the more familiar "Louie Le Fink" who's consistently providing us with quality driven house / tech house that is simply infections. If you have kept an eye of "Louie" work of recent you will start to detect his own unique developing stamp on things. Its house – its tech house and sometimes techno but one thing for sure is its definitely "Louie Le Fink".

Next "Kiz Pattison" follows up with the 2nd version of his Passcode title. Here we have code 21 of this continuing title and one of his best works to date. Kiz sound really does capture the essence of modern minimal techno works. His production technique, sound quality and developing watermark steps up on each track and makes you take notice. On this track version there's a slight departure from his transient features with more of a stabby induced feel to the track. Its quite a warm bass driven affair with and almost acidic lines but in the modern way.

Track three - we are really please to have the Leeds based duo "Feed On Digital" back on the Se-lek patter after their excellent remix of "Blue Amazon's –Unite'. Like many of the Se-Lek artist "Feed On Digital" certainly have their own sound and sculpture to what they do. Their sound is more in tuned with progressive house but carriers its own edge with great electronic drama. The title "DSYFR" certainly highlights to duos production esque and with an element hook.

Bageera – is next with his very apt title "Different World". Many of you will be familiar with "Bageera" from work along side "Dageneral" and not mention his previous exploits on labels such as "Bush" and "Phobiq". He's very much a Techno influenced artist but if you listen more intensively there's quite an array of influences to his productions. "Different World" really captures the essence of influences with a cross breed of techno / tech house percussion and overlaid with an electronic style chord riff which is almost saying lets break the laws of musicality.

Last we have the latest output from "Xaric" who's been a feature on the label from the very start. "Xaric" always offers something different whether it be more techno driven or transient and this is another dimension to his production sound. On this title "Xaric" has really embraced the Detroit sound with what is quite euphoric sculpture with lots of unique edge.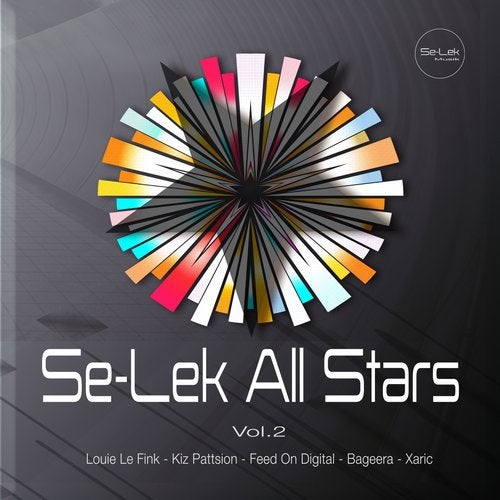 Release
Se-Lek All Stars Vol.2