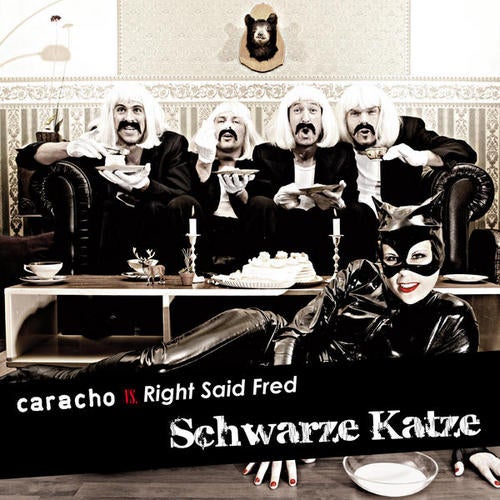 Three blondes with plastic moustaches, this is obvously the
fun version of the so called "Hamburg school" - usually
known for its earnestness. But this is about having fun,
about bouncing and about blocking the public places for
beats and absurd acting. All in all: it's about energy. Art or
lunacy? Quality or nonsense? Serious or fun?Are CARACHO
the re-incarnation of DADA or the german version of The
Prodigy meets Jackass? Since CARACHO turned cash-
machine rooms of banks in Hamburg, Cologne, Berlin and
Munich into electropunk venues, their so-called "Tour de
dispo" (Tour de Overdraft), they are no longer a insider tip.
"Schwarze Katze" is the most potent Song of CARACHOs
Debut Album "Lass uns Bambi spielen", their second Single
and is now released with flossing remixes. Richard and Fred
of Right Said Fred have joined CARACHO for spending some
vocal shouts. Fat Skinny Plaboy as well as Cram & Greque
have put their hands on this boiling full tilt piece of music.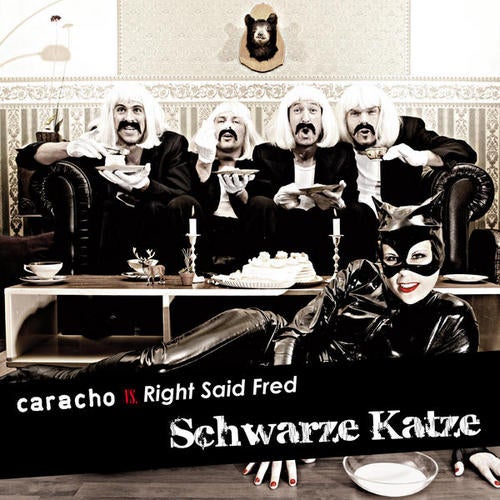 Release
Schwarze Katze